Loving Someone with Suicidal Thoughts
A new book by Prof. Stacey Freedenthal helps people talk about suicide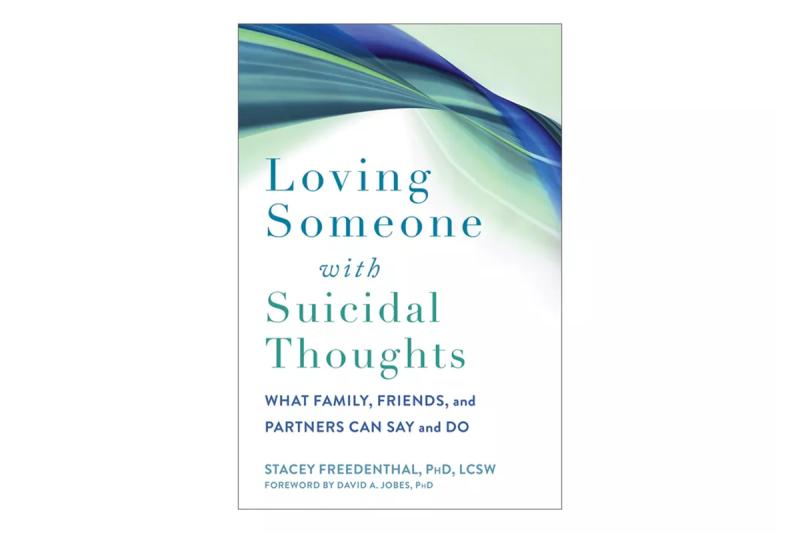 How do you know whether someone has suicidal thoughts? The best way to learn is to ask, advises University of Denver Graduate School of Social Work (GSSW) Associate Professor Stacey Freedenthal, a psychotherapist and suicidologist who authors the Speaking of Suicide website. 
"Roughly half of people who die by suicide don't reveal or hint at their intentions beforehand," Freedenthal wrote in a recent column for the Washington Post. But asking about suicide isn't easy, she says. "I often meet people who are afraid to pose the question." 
To help facilitate conversations about suicide, Freedenthal wrote the new book "Loving Someone with Suicidal Thoughts: What Family, Friends, and Partners Can Say and Do" (New Harbinger Publications, 2023). The book covers signs of suicide risk, shares treatment options and answers a range of common questions, such as: 
How do I talk with my loved one about their suicidal thoughts?  
When should I call the police? 
What do I say and do after a suicide attempt? 
How can I help the person I care about stay safe? 
What can I do to help them feel better, too?  
What does recovery look like after a suicidal crisis?  
People who worry a loved one is considering suicide are often reticent to ask because they fear that talking about suicide will plant the idea. However, research has shown that asking about suicidal thoughts does not cause harm, Freedenthal explains. Rather, asking about suicidal thoughts "can open the door to a conversation." 
For help in dealing with a suicidal crisis, please call 988 to reach the National Suicide and Crisis Lifeline.
Get Help
People also avoid asking about potential suicidal thoughts because they're afraid the person will get mad, they're afraid to invade the person's privacy, or they don't know what to do if the person expresses suicidal thoughts, Freedenthal says. "These are all uncomfortable fears," she acknowledges, "but it's even more uncomfortable that a person could have suicidal thoughts and be alone with it and we don't know." 
In the book, Freedenthal emphasizes the importance of asking about suicide and "listening bravely" — that is, listening to what is frightening to hear without trying to change what you are hearing. Often, well-meaning comments such as "you have so much to live for" can shut someone down instead of encouraging conversation, she explains. "The listener wants the other person to stop thinking of suicide, but it can make the person feel misunderstood, hopeless, alone. It is a missed opportunity" for intervention and connection, Freedenthal says. 
Research has shown that maintaining a connection to someone can help prevent suicide. Even a psychiatric hospital following up with an occasional postcard can lower suicide rates among former patients, Freedenthal says. "Connection isn't cure, but in many cases it does help somebody to be able to talk to someone, to know that someone cares, to have one more reason to stay alive." Freedenthal is careful to note that if someone has lost a loved one to suicide, it doesn't mean they failed in some way. "It doesn't mean someone did something wrong when someone dies of suicide," she says. 
The book also discusses self-care, including ways to cope with another person's suicidal thoughts. "It's as much about helping oneself as it is about helping a loved one with suicidal thoughts," says Freedenthal, who authored "Helping the Suicidal Person" (a book for professionals), is writing a book about her own experiences with suicidality and plans to write a volume for people struggling with suicidal thoughts. "It's about taking care of yourself so you can be emotionally present for the person with suicidal thoughts."