PhD grad Jennifer Wilson developed a new way to rapidly study social innovations like tiny home villages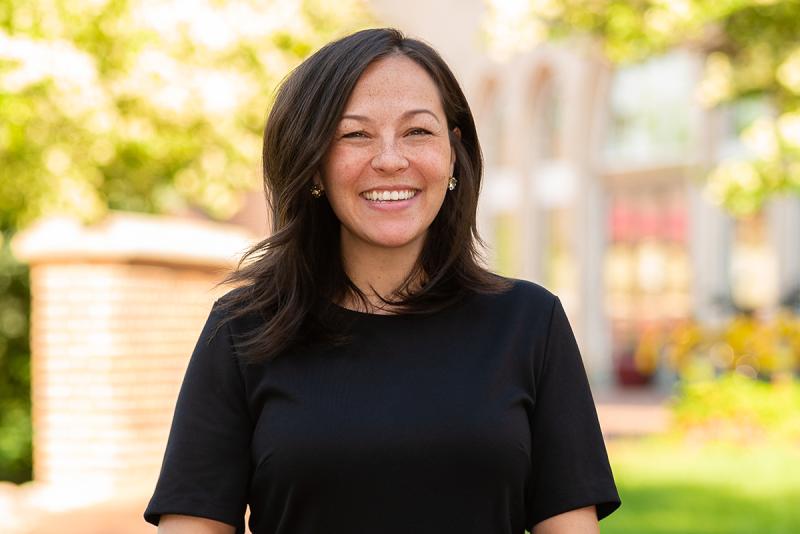 When Jennifer Wilson, PhD '21, embarked on her dissertation research last year, she blazed a new trail, developing a novel method to rapidly study social innovations in the early stages of adoption, such as tiny home villages for people experiencing homelessness.
Tapping directly into the expertise of those operating the nation's tiny home communities, Wilson identified and defined priority specifications for tiny home villages addressing homelessness — the essential basic ingredients necessary to successfully replicate and scale the intervention — and developed a new method along the way.
Her method, Field Identified Priority Specifications for Social Innovations (FIPSSI), started with a narrative review. From a review of 100 sources, Wilson developed a list of 99 village characteristics. Using a modified Delphi process, experts in the field then narrowed that list to the most essential qualities of a successful tiny home village. Wilson then used semi-structured interviews with field experts to explore the accuracy of the final set of specifications, which described day-to-day village operations, physical village characteristics, and engagement with the primary stakeholders.
The method relies on the practice knowledge of those who are developing innovations in real time. "It's a process that you could undertake with social innovations in early stages of development," Wilson says, helping to rapidly gather and share vital knowledge with others, who can't wait years for a traditional research process to play out. "If you're starting a new program, can we identify the top 10 or 20 critical components you need to consider first?"
Informed by diffusion of innovation theory, critical social theory and human-centered design, Wilson's study included 32 participants representing 41 tiny home villages in 13 states. From their feedback, Wilson identified 21 priority specifications of tiny home communities addressing homelessness, which ranged from a code of conduct/community agreement to efforts to build relationships with surrounding neighborhoods.
Wilson notes that social innovators like Colorado Village Collaborative — which piloted tiny homes in the state — are often overwhelmed by requests for information from others wanting to follow their lead. Providing concise, clear guidance will relieve some of that burden and help other programs to get up and running, following best practices, as quickly as possible.
With that in mind, Wilson's next step is to publish a report that the field can use to guide new tiny home programs. Then, she hopes to replicate the method with other social innovations.
Meantime, she's continuing her work with the University of Denver Graduate School of Social Work Center for Housing and Homelessness Research, where she has a 12-month appointment as a senior program associate. The center recently completed a pilot evaluation of a Colorado safe parking program for people experiencing homelessness and now is assessing the impact of the Denver Basic Income Project on outcomes such as housing stability.