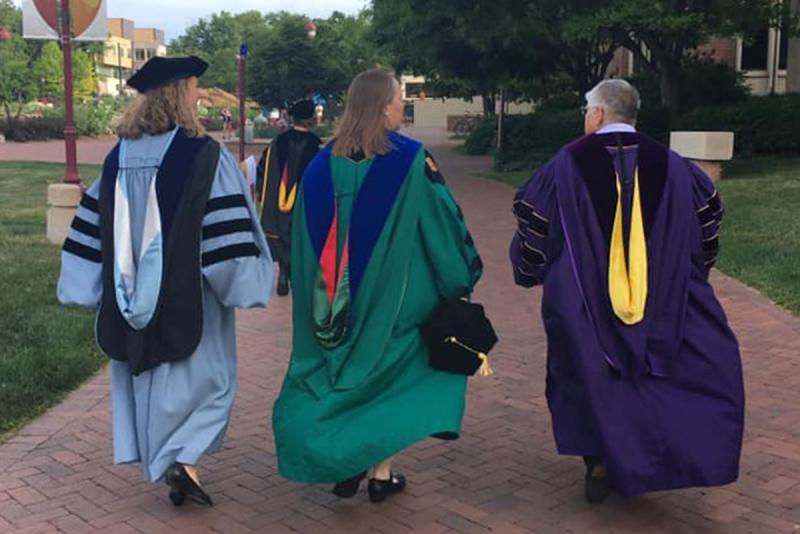 Graduating University of Denver Graduate School of Social Work PhD candidates are ready to put their doctoral training to work as teachers and scholars who advance social work knowledge and social justice.
Get to know our upcoming PhD graduates: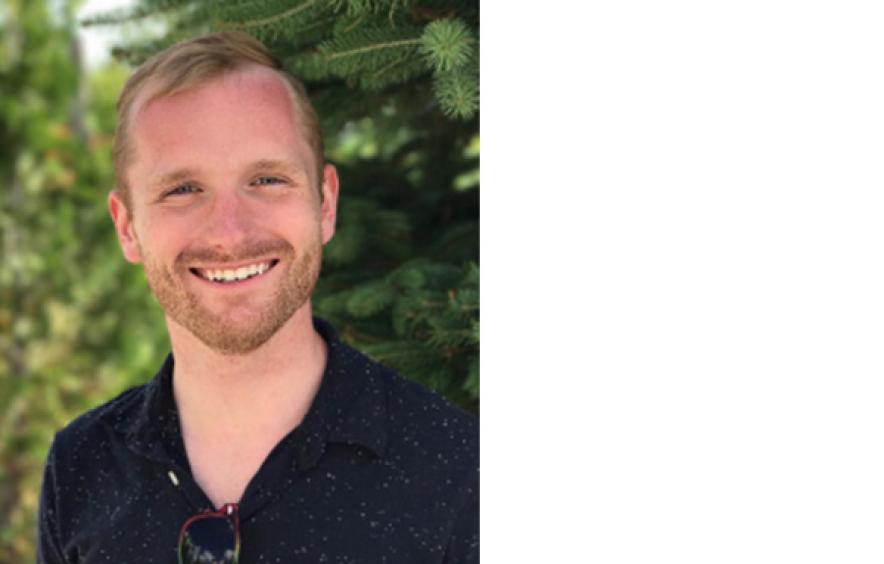 Jarrod Call, MSW, LCSW
Doctoral candidate Jarrod Call earned a BA in exercise science and an MSW from Brigham Young University. His post-MSW clinical work focused on helping vulnerable populations navigate health care systems, providing assessment and support in emergency departments, and providing substance abuse treatment for adult men transitioning out of the criminal legal system. His current research centers on LGBTQ wellness with a specific focus on transgender and non-binary health care access. His scholarship is aimed at dismantling systems of oppression that marginalize queer people, particularly transgender and non-binary people.
Learn More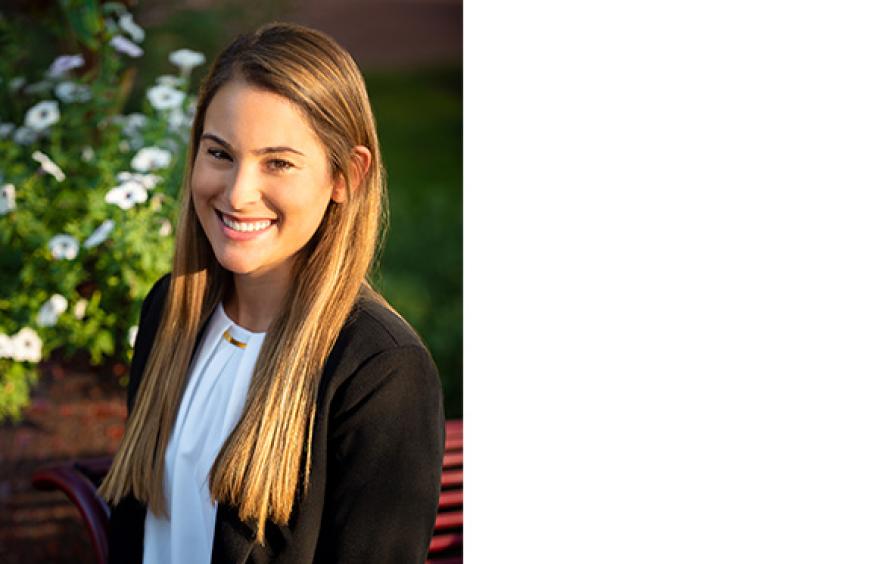 Stephanie Chassman, MSW, LCSW
Doctoral candidate Stephanie Chassman holds a BA in economics from Connecticut College and an MSW from the University of Southern California. She is a licensed clinical social worker in the state of California with experience in direct practice among unhoused adults. She has a background in the integration of research evidence into social work practice, diagnosing and treating mental disorders, and helping shape mental health policy. Her research interests center around homelessness and traumatic brain injury (TBI) with a focus on social network analysis. She is a research associate with the University of Denver Graduate School of Social Work Center for Housing and Homelessness Research, where she helped lead a project across two sites in Colorado examining the prevalence of TBI among individuals experiencing homelessness. Findings from this project have had a direct impact on communities serving adults experiencing homelessness. Her goals are to continue to conduct research that has a direct impact on clinical practice and future research.
Learn More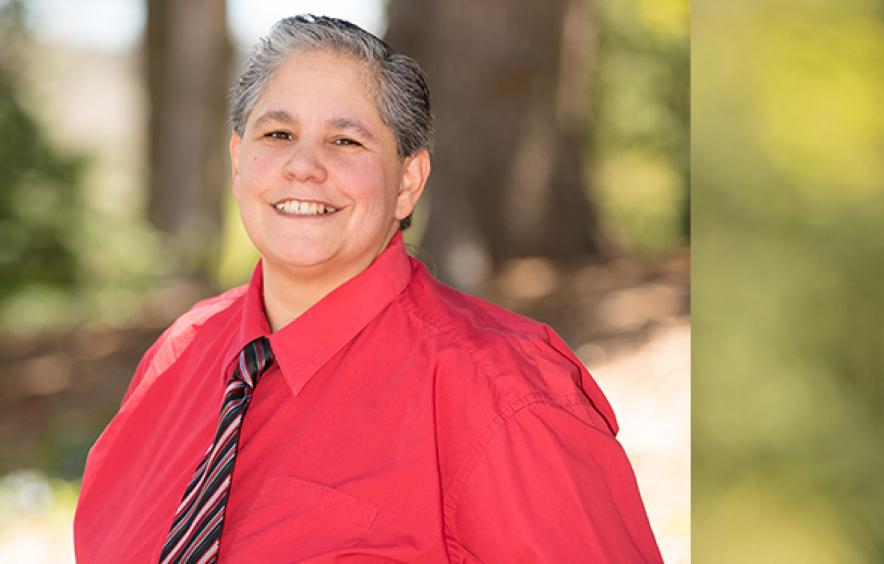 Lisa Colón, MA
Doctoral candidate Lisa Colón earned a BA and MA in psychology from the University of Colorado, Colorado Springs. Their master's thesis was the creation and validation of an extensive psychological inventory, the Lifetime Sexuality Inventory, which measures the development of human sexuality through the lens of childhood experiences. Colón's doctoral research has focused on qualitative methods. Their research interest at the broadest level is in interrupting cycles of trauma. Under that umbrella, Colón's research has incorporated child sexual abuse, the child welfare system as a traumatic experience, and, most recently, the application of historical trauma to Puerto Ricans. Moving forward, Colón plans to merge their interests in scale development and qualitative research methods to create measures designed explicitly for Puerto Ricans, including measures that assess enculturation and historical trauma.
Learn More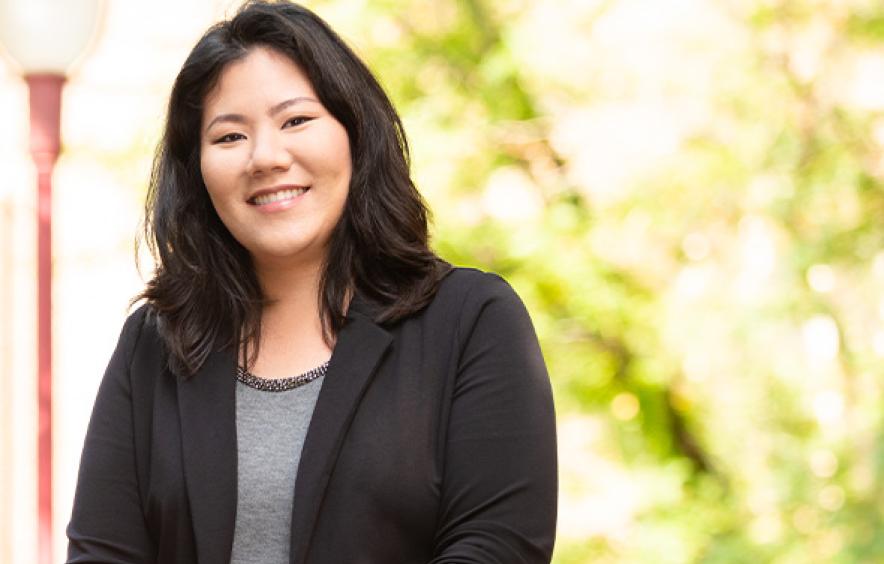 Tyler Han, MSW
Doctoral candidate Tyler Han earned a BA in psychology and social behavior and criminology, law and society from the University of California, Irvine and an MSW with a concentration in forensic social work from California State University, Los Angeles. Her post-MSW experience focused on clinical practice with children and families in a community-based mental health organization. Han's scholarship uses critical and discourse methodologies to study race, punishment, and social control. Her current work examines the dehumanization of incarcerated people and how their experiences in prison intersect with historical and institutional discourses. Han's research and teaching seek to cultivate critical consciousness about the different ways that power is maintained and legitimized in society in order to dismantle oppressive systems that harm individuals, families and communities.
Learn More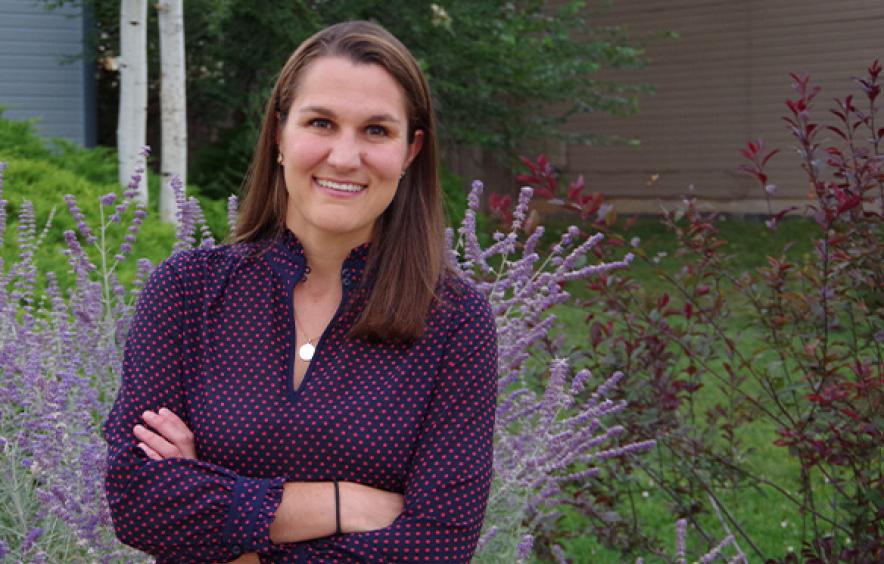 Jessica King McLaughlin, MSW, LCSW
Doctoral candidate Jessica King McLaughlin has an MSW from Boston College, where she completed specialized research on traumatic brain injuries and post-trauma. Jessica also has experience in grantmaking through The Boston Foundation, helping nonprofits facilitate grants and garner donations. After completing her MSW, Jessica worked with the Massachusetts Society for the Prevention of Cruelty to Children as an in-home therapist. Since moving to Colorado, King has worked in community mental health, performing trauma evaluations on children involved in the CPS and foster care system. She has also worked as a medical social worker at Medical Center of the Rockies. King's work with multigenerational families motivates her research interests in caregiver burden, gerontology, and workforce policy implications for working female caregivers.
Learn More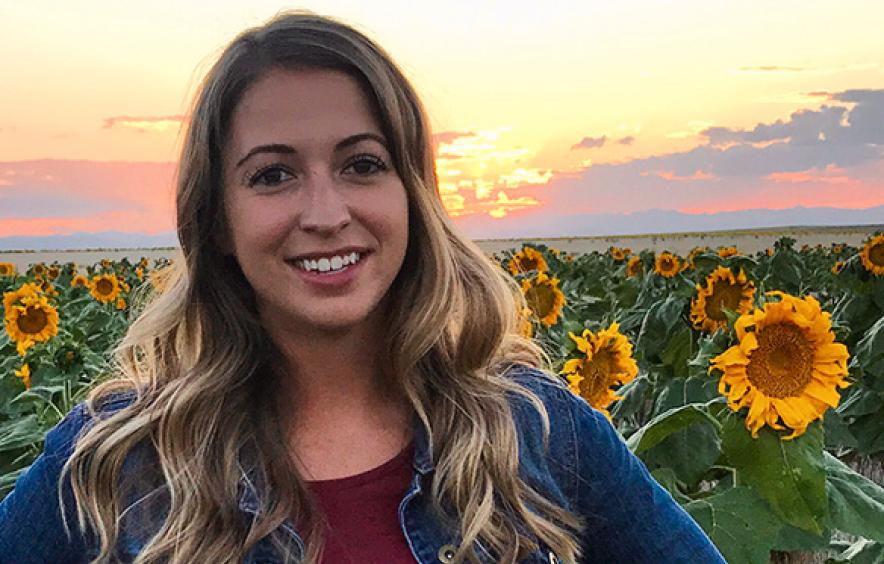 Stephanie Nisle-Mikos, MA, LPC
Doctoral candidate Stephanie Nisle-Mikos has a BA in psychology from the University of Illinois and a MA in clinical mental health counseling with a specialization in addictions from the University of Denver. Previously, she worked as a research assistant analyzing the effectiveness of residential substance abuse treatment facilities and has worked in the clinical mental health field providing group and individual counseling to adults and adolescents with co-morbid disorders. Additionally, she has spent the past 10 years teaching and volunteering with historically underserved and special needs students in academic settings. Stephanie has presented her work nationally and has published research on substance abuse, multiculturalism, youth development, and first-generation college students. She joined the doctoral program to pursue her interests in youth empowerment and youth voice in inequitable school contexts. She is particularly interested in how student–teacher relationships, equitable roles and sense of community can facilitate feelings of empowerment for students. Stephanie hopes to conduct research that amplifies the voices of students in these communities, doing so in a way that honors their experiences and perspectives.
Learn More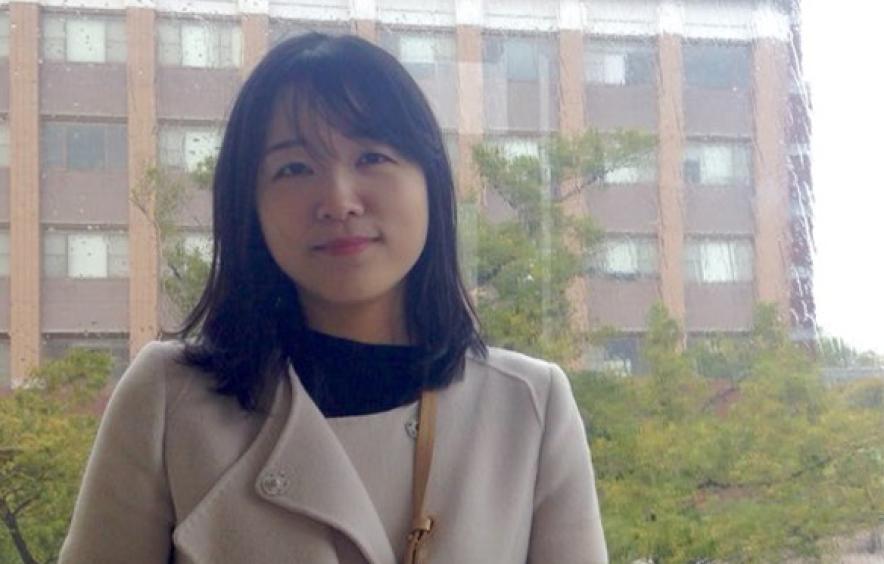 In Young Park, MSW
While obtaining her MSW in South Korea, doctoral candidate In Young Park worked as a research assistant in a government-funded institute and at a social welfare center, where she worked on a project examining how the classroom environment can impact non-minority youth cultural tolerance toward immigrants. Park is particularly interested in understanding parental factors that influence family processes and youth mental health distress outcomes within Asian immigrant family contexts and designing culturally appropriate practices for ethnic minority and majority communities.
Learn More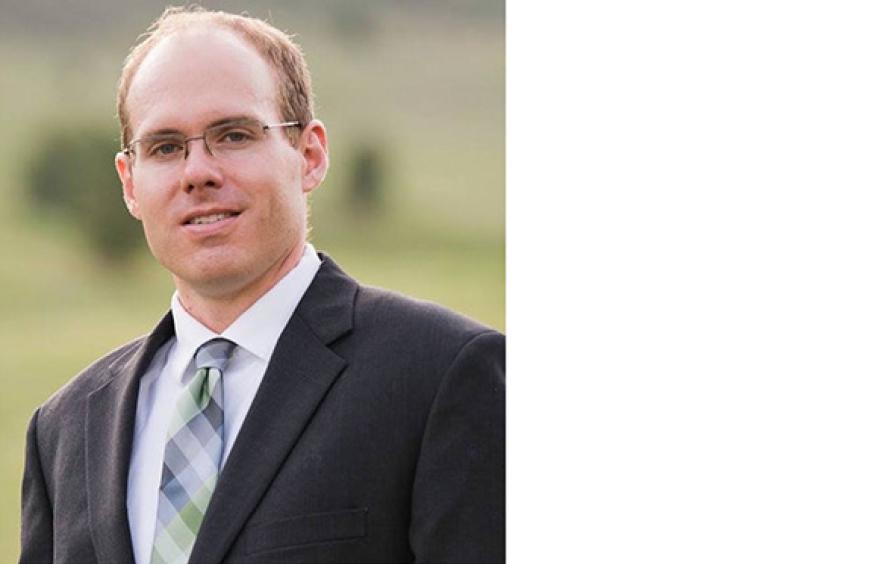 Andrew Steward, MSW, LCSW
Doctoral candidate Andrew Steward received a BA in music and an MSW from the University of Denver. Steward is an LCSW in Colorado with five years of post-MSW practice experience. His experience includes program/community development as the lead developer of an intergenerational, lifelong learning initiative recognized by the International Council on Active Aging as one of the most five most innovative wellness programs for older adults in North America. Steward has also worked as a hospice clinician and Certified Music Practitioner, where he provides therapeutic flute music for clients in health care settings. Steward's research explores gaps in understanding and responding to ageism. His three-manuscript dissertation (1) details a conceptual model of interventions to reduce internalized ageism (2) examines whether internalized age stereotypes mediate the relationship between volunteering and psychosocial health, and (3) explores the lived experience of racialized ageism among Black, Latinx, Indigenous, Asian American/Pacific Islander, and white older adults. Steward is committed to community-engaged research, as demonstrated by his evaluation consultancy work for community partner organizations Experience EngAGEd and the LinkAGES Intergenerational Collaborative. He has experience teaching both in-person and online social work courses at the graduate level since 2017. 
Learn More