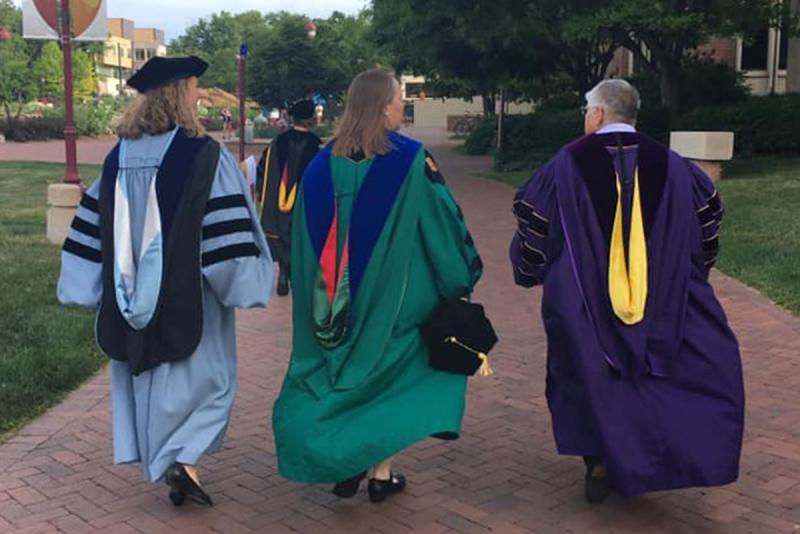 Graduating University of Denver Graduate School of Social Work PhD candidates are ready to put their doctoral training to work as teachers and scholars who advance social work knowledge and social justice.
Get to know our upcoming PhD graduates:
Daphne Brydon, LMFT, LMSW
Doctoral candidate Daphne Brydon is a licensed social worker and marriage and family therapist with more than 15 years of experience in direct practice with adults and children within hospital, community organizations and academic settings. She is licensed in the state of Michigan and provides supervision for limited license practitioners across clinical and macro practices. Brydon has also been involved in numerous research projects evaluating the implementation and sustainability of mental health interventions within community and state-based agencies. In addition to supervision and social work practice, Brydon has experience teaching graduate courses in social work and psychology at the University of Denver and the University of Michigan.
Learn More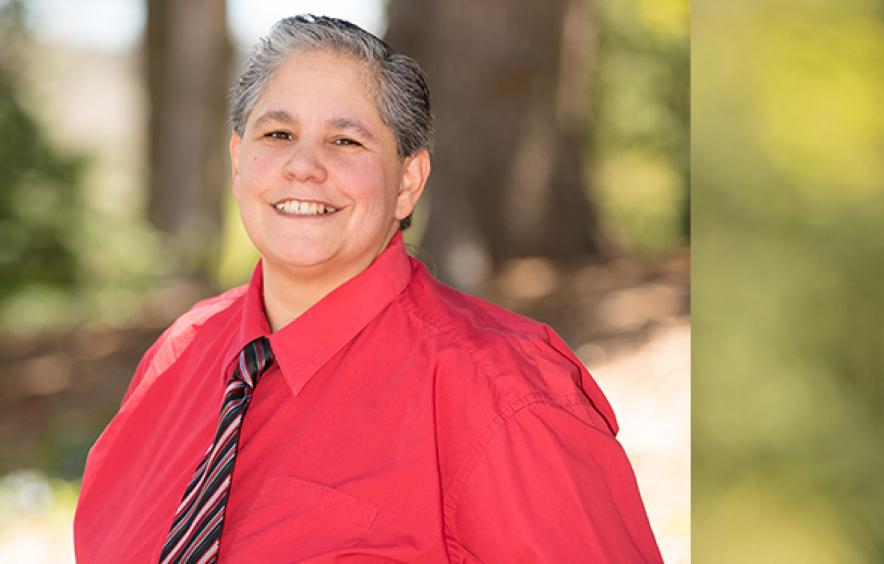 Lisa Colón, MA
Doctoral candidate Lisa Colón earned a BA and MA in psychology from the University of Colorado, Colorado Springs. Her master's thesis was the creation and validation of an extensive psychological inventory, the Lifetime Sexuality Inventory, which measures the development of human sexuality through the lens of childhood experiences. Colón's doctoral research has focused on qualitative methods. Her research interest at the broadest level is in interrupting cycles of trauma. Under that umbrella, Colón's research has incorporated child sexual abuse, the child welfare system as a traumatic experience, and, most recently, the application of historical trauma to Puerto Ricans. Moving forward, Colón plans to merge her interests in scale development and qualitative research methods to create measures designed explicitly for Puerto Ricans, including measures that assess enculturation and historical trauma.
Learn More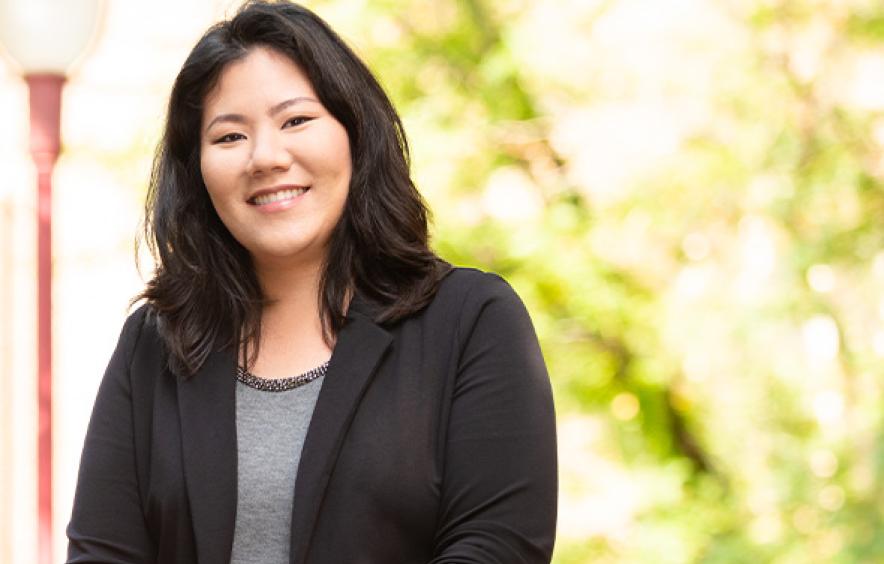 Tyler Han, MSW
Doctoral candidate Tyler Han uses critical and discourse methodologies to study race, punishment, and social control and how this influences criminal legal policies and decision-making in a way that produces racial inequities in the criminal legal system. Han's current work examines the dehumanization of incarcerated people and how their experiences in prison intersect with historical and institutional discourses. Han has worked as a mental health therapist providing trauma-informed care to children aged birth to five and their families. Han earned a BA in Psychology and Social Behavior and Criminology, Law and Society from the University of California, Irvine and an MSW with a concentration in forensic social work from California State University, Los Angeles.
Learn More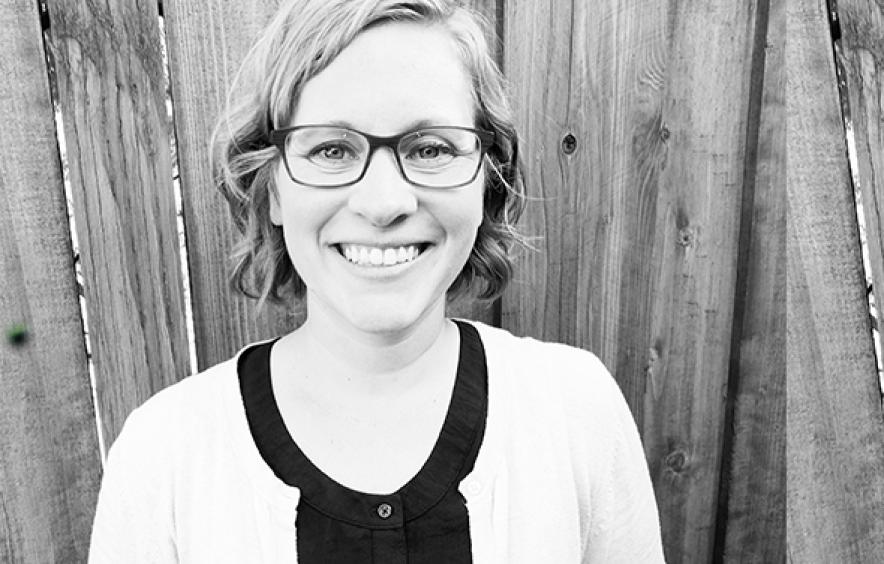 Kristi Roybal, MSW, MA
Doctoral candidate Kristi Roybal holds a BA in psychology from Boston College and both an MSW in community social work and an MA in international human rights from the University of Denver. Roybal's post-MSW experience includes service coordination with residents at an affordable housing community, adult protection casework and crisis intervention. Most recently, Roybal coordinated early intervention services for infants and toddlers with developmental delays and disabilities in Spokane, Washington. Roybal is broadly interested in the social determinants of maternal and child health. Informed by feminist neighborhood political ecology, Roybal's scholarship centers structural racism and sexism as determinants of neighborhood environmental quality and maternal and infant health inequities. She strives to elevate maternal voices in and through research and advance knowledge to inform equitable place-based policies and interventions.
Learn More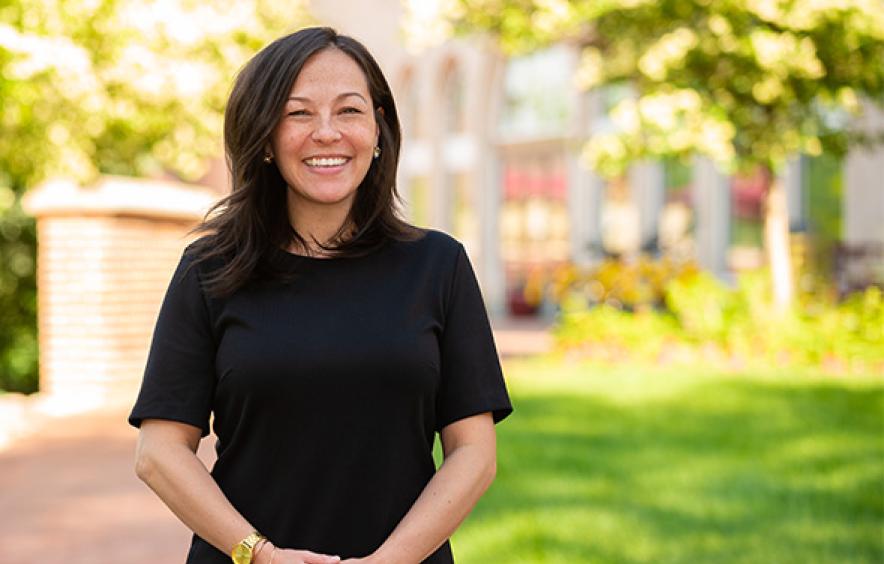 Jennifer Wilson, MSW, MBA
Doctoral candidate Jennifer Wilson's research interests center around the role of social innovation and interdisciplinary collaboration in addressing poverty, with a focus on the issue of homelessness. This includes design thinking and human-centered design as creative and end-user-focused approaches to generating novel solutions. She is a research associate with the University of Denver Graduate School of Social Work Center for Housing & Homelessness Research, where she studies tiny home communities addressing homelessness, safe parking for individuals sleeping in vehicles, and trauma-informed design in the built environment. Previously, she served as a fellow with the Barton Institute for Community Action at the University of Denver as well as the Center for Artificial Intelligence in Society at the University of Southern California. For a number of years, she worked with individuals and families experiencing homelessness and adults with severe and persistent mental illness. Wilson earned an MSW from the University of Wisconsin-Madison and an MBA from the University of Denver Daniels College of Business.
Learn More