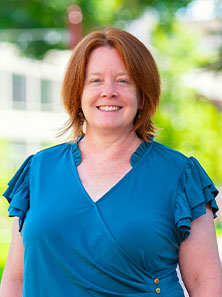 Nikki S. Allen
Clinical Assistant Professor
303-871-7660 (Office)
Craig Hall, 2148 South High St. Denver, CO 80208
What I do
I am dedicated to teaching emerging social workers as a vehicle for social justice. Building a strong workforce of social work professionals leads to increased creativity and innovation in improving quality access to physical and behavioral health services which is a foundation for human rights.
Specialization(s)
health and wellness, mental and behavioral health, addictions and substance use, clinical social work, housing and homelessness, field education, social justice
Professional Biography
Nikki Allen is a licensed clinical social worker and licensed addiction counselor. She graduated from the University of Denver Graduate School of Social Work in 2006. She worked for over a decade providing clinical behavioral health services and supervision and management in integrated healthcare services delivery at a healthcare for the homeless clinic. More recently, she provided behavioral health services at a small for-profit primary care practice. Nikki has a passion for providing quality mental health treatment in the context of primary care. She holds a Primary Care Behavioral Health Certification from the University of Massachusetts.

Nikki has been teaching at GSSW for around ten years. She has taught Integrated Social Work Practice for Social Work Practice, Assessment of Mental Health and Substance Use in Adults in the past. More recently, she focuses her educational work on teaching Integrated Health Care, Virtual Field Experience, and Concentration Internship Seminar, as well as working as a Field Liaison. Nikki also works as Adjunct Faculty at the Iliff School of Theology teaching Internship Seminar.

Additionally, Nikki has been active in consulting work, including a project for the City of Denver related to mental health and homelessness. She provides clinical supervision to a handful of practitioners in the field. She is also the owner of Mindful Maven Coaching where she coaches helping professionals who are struggling to find joy in their work to find new meaning.
Degree(s)
MA, Master of Arts in Specialized Ministry, Iliff School of Theology, 2006
MSW, University of Denver Graduate School of Social Work, 2006
BA, English and Sociology/Anthropology, Allegheny College, 1998
Licensure / Accreditations
Licensed Addiction Counselor
Licensed Clinical Social Worker (LCSW)