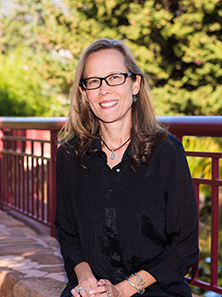 Sarah Bexell
Visiting Clinical Associate Professor, Director of Humane Education
Faculty
Institute for Human-Animal Connection
What I do
We cannot ignore the interweaving of life on Earth. The Sixth Mass Extinction is bringing immense suffering and threatening human survival. I aim to help students and society participate in the global movement to protect life on Earth.
Concentrations
Specialization(s)
child welfare, civic and community engagement, environment, higher education, human-animal connection, international social work/global practice, K-12 education, social justice
Professional Biography
Visiting Clinical Associate Professor Sarah Bexell conducts research on the efficacy of humane and sustainability education in motivating intervention participants to adopt more humane and sustainable behaviors at the micro, mezzo and macro levels of society. She conducts work in Denver and Chengdu, China. In China, she partners with Sichuan University and the Chengdu Research Base for Giant Pandas.
Degree(s)
MA, Northern Illinois University
MEd, Georgia State University
PhD, Georgia State University
Media Sources