Prospective Students
If you are a prospective student, please fill out our online request information form. We will connect you with an admission counselor who can answer any questions you may have. If you're interested in MSW@Denver, our online MSW program, please request information on our MSW@Denver website.
Connect with GSSW Departments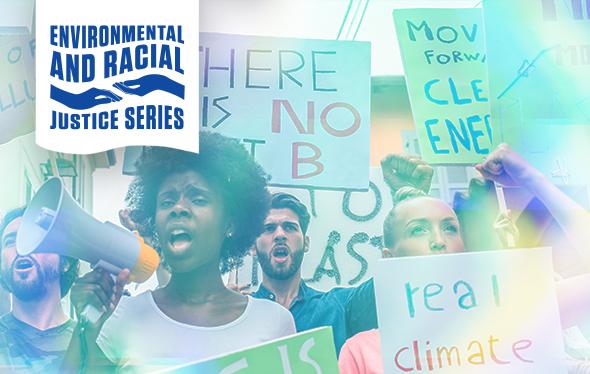 Wednesday, May 19, 2021
Environmental and Racial Justice Series
Part 1: Disrupting Environmental Racism Webinar
Environmental racism is a lived experience for many communities of color, every day, in the U.S. and globally. Pollution, land loss, food and water insecurity, weather extremes connected to climate change, and other environmental problems unfairly and disproportionately impact Black, Indigenous, Latinx, Asian, Pacific Islander, and other racially minoritized communities. In this 3-part series—co-sponsored with the Grand Challenge to Create Social Responses to a Changing Environment—we explore community practice and partnership, social work education, and policy changes needed at the nexus of environmental and racial justice, in pursuit of a healthy and thriving world for all.  
Cost: Free to all.