GSSW's Justice & Democracy campaign ignites greater civic engagement among our students, alumni, faculty and staff, and the community at large. We find ourselves resolved again to bring voice to justice and issue a call to action in this historic moment. We are living through an assault on our social work values—but we are hopeful and confident that democracy will prevail.
We call our GSSW community to live your #GSSWresolve now, more than ever. Please reference this page for upcoming civic events and resources. 
Resources for Compassion, Action and Self-Care
Civic Engagement Through the Voices of Latino/a Youth: Exploring Definitions, Supports and Barriers
This research project aims to expand understanding of how Latinx adolescents define civic engagement, understand how Latinx adolescents see their own civic engagement both supported and hindered, and identify strategies that young people believe will help promote civic engagement among themselves and their peers. This qualitative study engaged 16 Latinx youth as experts in their own lives and as partners in data analysis, along with focus groups with 108 Latinx youth who may or may not be civically engaged. The study is situated in two major U.S. cities: Houston and Denver. Three community organizations focused on positive youth development and civic engagement collaborated on the project. Read More.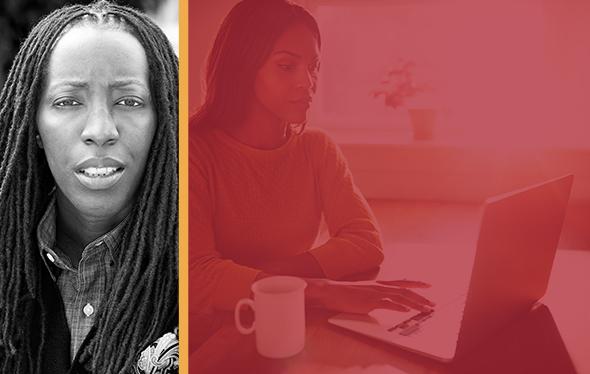 Tuesday Feb. 2, 2021
We Gon' Be Alright, But That Ain't Alright: Abolitionist Teaching and the Pursuit of Educational Freedom

Join Dr. Bettina L. Love as she speaks to the struggles and the possibilities of committing ourselves to an abolitionist goal of educational freedom, as opposed to reform, and moving beyond what she calls the educational survival complex. Abolitionist Teaching is built on the creativity, imagination, boldness, ingenuity and rebellious spirit and methods of abolitionists to demand and fight for an educational system where all students are thriving, not simply surviving. Learn about the importance of culturally responsive and sustaining teaching and learning practices in the classroom, examine the impact of America's racism on Black children and Black families, and how to foster social justice classrooms and schools.