You can earn your Master of Social Work (MSW) along with a Juris Doctor (JD). Offered in collaboration with the University of Denver Sturm College of Law, this degree combination will prepare you with the social work skills, values and perspectives of social justice, strengths-based approaches, systems theory, clinical theories and community organizing that will make you most effective when working with vulnerable and oppressed clients. Graduates become attorneys and social workers who are uniquely prepared to work in immigration law, family law, drug courts, civil rights law, mediation and criminal law.
Due to the COVID-19 pandemic, GSSW now offers additional start dates and program tracks for the Two-Year and Advanced-Standing Denver Campus MSW Programs. Learn More and Apply Now.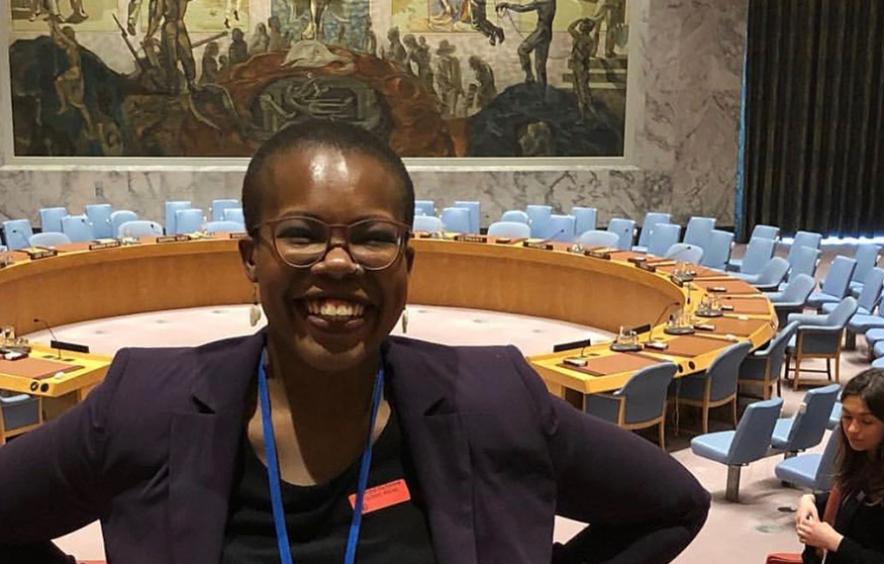 Your Career Options
With an MSW and JD dual degree, you'll graduate with a competitive, cross-disciplinary skill set that will give you an advantage in the job market. Career options include:
Representing clients as a civil rights or immigration attorney

Assisting victims of domestic violence

Aiding tenants facing eviction

Prosecuting cases of elder abuse and neglect

Working in private practice as a social worker or attorney

Mediating conflicts
About this Course
This course facilitates student learning within policymaking arenas. Students are paired with health and social service agencies and coalitions to assist in agenda-setting, legislative research and issue-advocacy development and implementation in the state legislature and bureaucracy.
SOWK 4245
The Restorative Approaches
About this Course
A brief introduction to restorative justice – a philosophy and set of practices focusing on how people repair harm together in the wake of crime or violence. Learn the basic principles of restorative dialogue and imagine how restorative practices can be used for peacekeeping and conflict transformation in communities, schools, workplaces, and prisons.
Taught by Assistant Professor Shannon Sliva
SOWK 4640
Mental Health and Substance Use Policies
About this Course
This course provides a comprehensive understanding of policies related to mental health and/or substance use, their historical antecedents, and the socio-political forces that influence their development. This course also introduces students to emerging controversies concerning these policies.
"When social work students graduate and pursue careers within the legal system, they bring empathy, innovation and a critical lens to that work. It's a powerful combination."

Associate Professor Jennifer Greenfield Read More
MSW/JD Application Process
You must apply for the MSW and JD separately and be accepted into each program in order to qualify for the dual degree.