Humane Education: Designing Programs to Create Change
Learn About IHAC's Humane Education Practitioner Certificate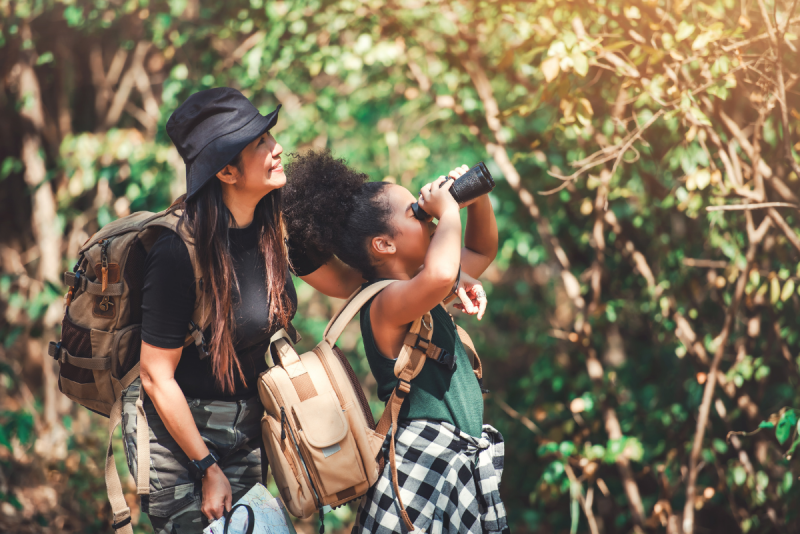 When you hear the term humane education it may illicit images of programming for children at an animal shelter or bringing animals into a classroom. However, humane education is much broader and has implications that reach even further than animal wellbeing. From the Academy of Prosocial Learning, "Humane education encourages cognitive, affective and behavioral growth through personal development of critical thinking, problem solving, perspective taking, and empathy as it relates to people, animals, the planet, and the intersections among them."
Dr. Sarah Bexell, Director of Humane Education at the Institute for Human-Animal Connection (IHAC) and Clinical Associate Professor at the Graduate School of Social Work, shares how she began in this field and what makes humane education so important:
In 2003, I was tasked with designing education programs that would (hopefully) inspire people to want to change their behavior to protect wildlife and nature. I had been trained in many modes of education: science education, environmental education, conservation education, but something was missing. I found humane education which uses a systems approach to benefit people, all other species, and the natural world, and importantly builds on people's innate love and connection to people, all other life forms, and planet and encourages our critical thinking to design solutions to behaviors that cause harm.
IHAC's Humane Education Practitioner Certificate (CHEP) was developed to help professionals learn the concepts of humane education and design high-quality humane education programs and interventions. Students in CHEP can tailor their program design to their scope of practice, population, and setting. While in a supportive, cohort model, students explore the concepts of social-ecological systems, implicit bias, cultural humility, and other topics related to social justice, species protection, and environmental preservation. Students also dive into humane pedagogy and how we can teach these complex issues to a variety of audiences. Lastly, students design a humane education program and explore how to overcome logistical barriers to doing this work. At the final two-day in-person Capstone Session, students present their program and receive feedback to help strengthen their program.
IHAC is interested in humane education because it is a systems approach to creating a more just, compassionate, and regenerative world for the health and well-being of people, other species, and the natural environment. Through our Humane Education Practitioner Certificate professionals can learn how to implement humane education. IHAC has also been involved in several research studies to better understand the current field of humane education and looks forward to engaging in more research in this area in the future.
Dr. Bexell summarized the need for humane education and why we must take action:
Today I feel that the need for humane education has never been greater. The immense pressure that humanity places on each other, other species, and Earth due to the size of our population and our consumptive behaviors is unprecedented and is causing mass suffering. The harmful momentum of humanity is causing mass environmental injustices, political instability, climate change, the sixth mass extinction, and multiple instabilities in Earth's systems that make this wondrous planet habitable. I worry that we are not providing people, and especially today's youth, with the information and skills they will need in order to survive, let alone thrive. 
Humane education may be one way we can tackle these large systemic issues and create more empathy and compassion in the world. Learn about IHAC's Humane Education Practitioner Certificate and apply today!