Supporting mental health through experiential therapy interventions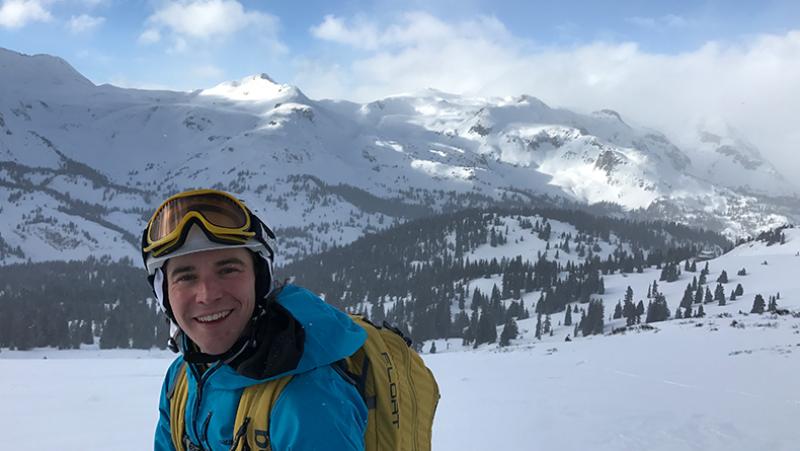 How do you pair social work and a love for the outdoors? Adam Tannenbaum found a way. With a Graduate School of Social Work (GSSW) MSW concentration in Family Systems, he created a private practice specializing in experiential therapy interventions with individuals, couples and families.
Tannenbaum also is the clinical supervisor and program manager for the Denver Family Therapy Center's Adolescent Substance Abuse Program and an adjunct faculty member at GSSW, where he teaches courses such as Eco-Friendly Experiential Therapy With Children and Youth. As an executive board member and mental health professional for the Check-In Foundation, Tannenbaum raises awareness of suicide and continuous traumatic encephalopathy (CTE) in the mountain bike and outdoor sports communities.
GSSW nurtured the blending of Tannenbaum's personal and professional passions: While he was still a student, Tannenbaum began an experiential therapy research project with Denver Parks and Recreation that continued after graduation.
"GSSW will allow you to make the connections in the community that enable you to practice the theory and interventions you learn in the classroom, in the communities that are in the most need," Tannenbaum says. "The focus of social justice within the curriculum, paired with the professors' approaches, helped hone my interventions with family systems, allowing me to be a change agent with families."
"The focus of social justice within the curriculum, paired with the professors' approaches, helped hone my interventions with family systems, allowing me to be a change agent with families." — Adam Tannenbaum, MSW '15, Clinical Supervisor and Program Manager, Adolescent Substance Abuse Program, Denver Family Therapy Center