Frank Jadwin, MSW '11, Latinx Social Work Certificate
Expanding behavioral and integrated health access for underserved populations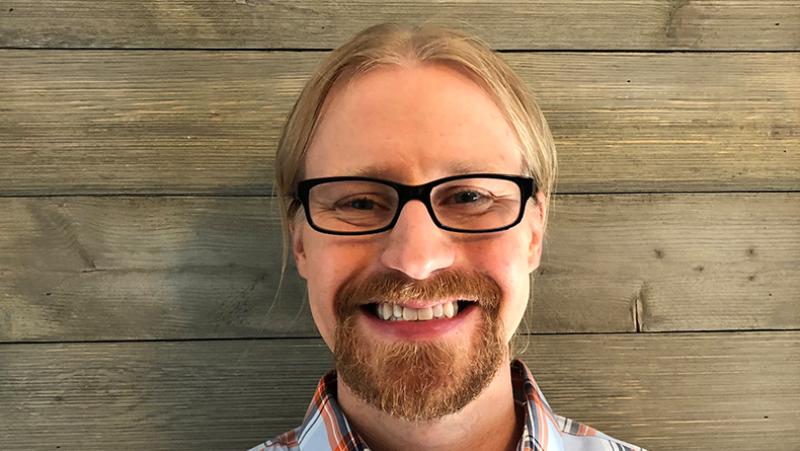 A decade ago, Frank Jadwin was stationed in the high Peruvian Andes as a Peace Corps volunteer. The rainy season had trapped him indoors, and he was contemplating his next professional chapter.
The next chapter turned out to be the Graduate School of Social Work (GSSW), where Jadwin completed a Latinx Social Work Certificate along with his MSW.
"The MSW degree through GSSW is very comprehensive and really prepares students for all of the diverse roles a social worker may find themselves," Jadwin says. For him, that means working as director of integrated services of Salud Family Health Centers, where he creates new opportunities for access to behavioral health services and advances prevention and early intervention services in order to improve long-term health outcomes. Salud is a federally qualified health center that provides medical, dental, pharmacy and behavioral health care to low-income, medically underserved populations as well as migrant and seasonal farmworkers.
"To step into my current position, I needed to have a strong clinical foundation pertaining to the diagnosis and treatment of mental and behavioral health issues," Jadwin says. "However, filling a leadership position also requires maintaining a broader perspective of social and community factors, knowledge of government and agency policies, as well as organizational development. I feel like GSSW helped refine my professional footholds to feel competent in making that transition."
He adds, "The graduates of this program are well-prepared to enter the professional world of social work and are capable of filling the many diverse opportunities to help others that are waiting in the community." 
"I needed to have a strong clinical foundation pertaining to the diagnosis and treatment of mental and behavioral health issues. However, filling a leadership position also requires maintaining a broader perspective of social and community factors, knowledge of government and agency policies, as well as organizational development. GSSW helped refine my professional footholds to feel competent in making that transition." — Frank Jadwin, MSW '11, Latinx Social Work Certificate '11, Director of Integrated Services, Salud Family Health Centers