Supporting Child Welfare Workers
The Butler Institute for Families responds to COVID-19 with a webinar series for the child welfare workforce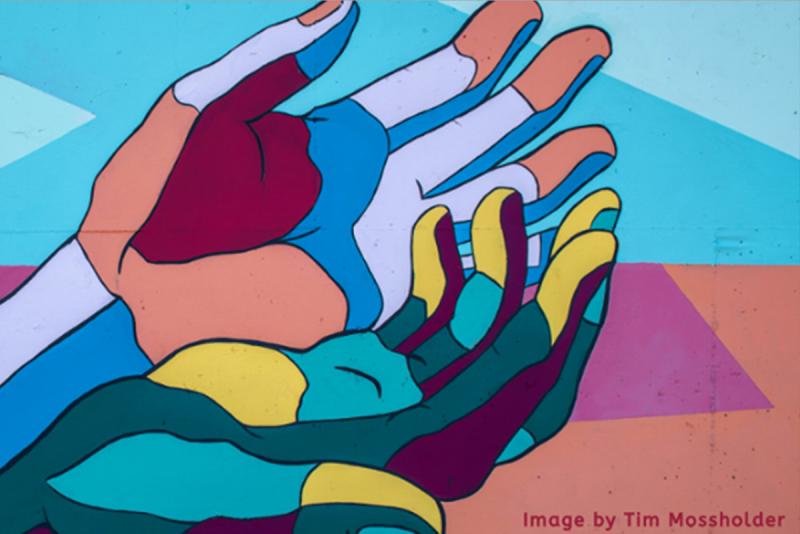 Bureaucracies and large systems aren't known for being nimble, but when the COVID-19 pandemic closed down much of the country, the nation's vast child welfare system had to quickly adapt. The Graduate School of Social Work Butler Institute for Families was there to assist.
As part of the National Child Welfare Workforce Institute, a Butler Institute team produced a Supporting the Virtual Workforce webinar series in partnership with the Children's Bureau and others. At the beginning of the pandemic, "We recognized the tremendous pressure the child welfare workforce was under and explored with our partners what was necessary to assist them," says Director of Practice Innovation Charmaine Brittain, who led the Butler Institute effort with Operations Director Carole Wilcox and the institute's creative team.
The resulting free, six-part series guided the national transition of existing workforce development activities such as supervision and coaching to online formats and shared new ideas for workforce well-being and engaging families and children in the context of social distancing. More than 16,000 people registered to participate in the series via Zoom and Facebook Live; viewers logged in from across the United States in addition to Canada, the Virgin Islands, Uganda and Jordan.
Created in under three weeks, the series tapped the institute's technological skills and deep expertise in developing interactive virtual online learning experiences that effectively engage adult learners. Instead of "talking heads," Brittain explains, the webinars followed a talk show format where a host interviewed subject-matter experts from across the U.S., resulting in a dynamic dialogue that also engaged participants.
"We went where the conversations led, responding to participant questions," says Brittain, who scripted the series and hosted four of the sessions. For instance, she says, "In the first session, one of the things that came up was lack of personal protective equipment (PPE) for caseworkers, who are not considered first responders in many states. Child welfare staff still have to go into people's homes just like police and fire, but they weren't getting PPE, and not enough was being done to protect them from COVID-19."
The Department of Health and Human Services Administration for Children and Families listened to the webinar and other feedback and asked states and child welfare organizations to designate child welfare staff as first responders. They also allowed federal funding to be used for the purchase of PPE and cell phones to facilitate communication with youth in foster care, for instance.
"As a result of this series, change happened quickly, at the federal level, and child welfare workers were recognized as the heroes they are," Brittain says. "We were really helping the field when they needed it most, giving them the information and resources to do their jobs in these really uncertain times."
Feedback has been overwhelmingly positive, Brittain says, and people continue to access and share the recorded webinars.
"It was great to see and hear how many similarities there are throughout the country when it comes to workforce wellness and the concerns from workers," one participant said. Another shared, "It was so validating to hear reflected that we are not living the 'old' normal nor the 'new' normal but somewhere in between … as we are all learning to navigate remote working in a global pandemic that what we bring to the table is enough under these circumstances of juggling work, family and emotional upheaval."