Supporting Healthy Latinx Communities
Donor Bob Follett invests in scholarships to strengthen western Colorado communities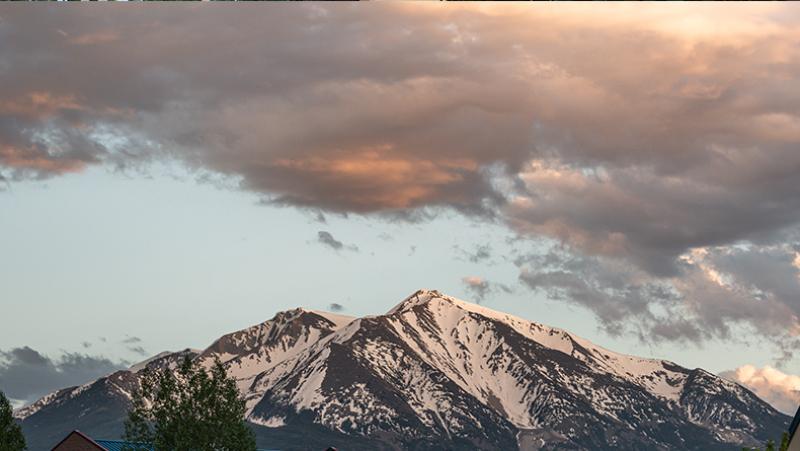 Bob Follett has been invested in education for more than 60 years, including serving as chairman of textbook publisher Follett, lecturing for the Denver Publishing Institute (hosted by the University of Denver) and operating his own small publishing house. As a civic leader, philanthropist and volunteer, he also has invested in the well-being of the communities he's called home, including Keystone, Colorado, where he retired.
When Follett had an opportunity to support University of Denver graduate students to benefit the Colorado mountain communities he loves, he was quick to say yes. He is funding scholarships for 10 new students enrolled in the Graduate School of Social Work Western Colorado Master of Social Work (MSW) Program. Recipients are local residents who commit to working with immigrant and Spanish-speaking populations in the region or providing behavioral health services.
Colorado is among the nation's fastest-growing states, and in some western Colorado counties, Latino/Hispanic residents comprise more than 25 percent of the population. There is a shortage of social workers in rural Colorado, and the need for bilingual and bicultural social workers to provide services for the growing Spanish-speaking population is particularly acute.
"Offering culturally responsive services in one's native language increases the likelihood for success of interventions," explains Western Colorado MSW Program Director Rachel Forbes, noting that educating "locally grown" social workers is key to meeting the region's needs since they're most likely to stay in the area. "Bob Follett's generosity will go a long way toward ensuring that members of the Western Slope community — especially those who are farthest removed from the services most take for granted — will receive treatment in their time of need."
Longtime Avon, Colorado, resident and fluent Spanish-speaker Alma De Lara already works as an advocate for domestic violence and sexual assault survivors but says a social work degree will help her to better meet the needs of those she serves. "I just want to help my own community," she says. "People are more comfortable opening up not just because I speak their language, but because I can relate culturally. It helps to build trust and relieve some of that fear."
Kaylee Peterson thought she would have to leave her hometown of Silt to attend graduate school, but the stipend has made it possible to stay in her community and continue working with children and families while she pursues her MSW.
"There is so much need here, and it is a growing population," Peterson says. "I want to create a stronger community so as it does become bigger, it's a healthy community."