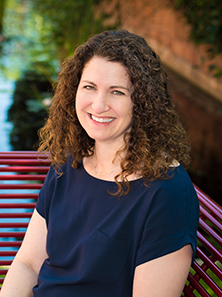 Robin L. Leake
Research Professor; Executive Director, Butler Institute for Families
303-871-6813 (Office)
Craig Hall, 2148 South High St. Denver, CO 80208
What I do
Ensuring that social workers have the education, skills, support and a positive work environment is critical for building a strong and healthy workforce that can meet the needs of children and families. Research on organizational health and workforce factors can guide the development and implementation of evidence-informed initiatives that strengthen the workforce and delivery of family-centered practice.
Specialization(s)
addictions and substance use, child welfare, culturally responsive practice, evidence-based practice/implementation science, indigenous and native peoples, leadership and organizations, trauma
Professional Biography
Robin Leake, Research Professor and Acting Executive Director at the Butler Institute for Families, has over 20 years of experience in social science and intervention research and evaluation, with emphases on the implementation of evidence-based practice, organizational and workforce assessment and the development for human service agencies. Dr. Leake has served as the principal investigator for numerous programs and studies at the federal, state, county, tribal and community level. She successfully designed and executed evaluation and research studies in the areas of child welfare, TANF/eligibility, early childhood, education, home visitation, substance use prevention and treatment.

Dr. Leake is currently serves as the Project Director for the National Child Welfare Workforce Institute to strengthen the child welfare workforce; the efforts are funded by the ACF. She is also the Co-principal investigator of the Children's Bureau Capacity Building Center for Tribes, which supports tribal child welfare programs in implementing evidence-informed programs that serve children and families.
Degree(s)
Ph.D., Social/Health Psychology, SUNY Stony Brook, 1999
BA, Psychology, University of Texas, 1993