Butler Institute for Families
The Butler Institute for Families at the University of Denver Graduate School of Social Work aims to create equitable, effective and innovative systems in which children, youth and families thrive. We work throughout Colorado and nationwide to provide human services research, evaluation, capacity building, workforce development and consultation in the areas of early childhood, child welfare, tribal child welfare and behavioral health. By strengthening systems and programs using a racial equity lens, we enhance the well-being of children, youth and families.
"It really does take a community to effectively support families."

Robin Leake, Executive Director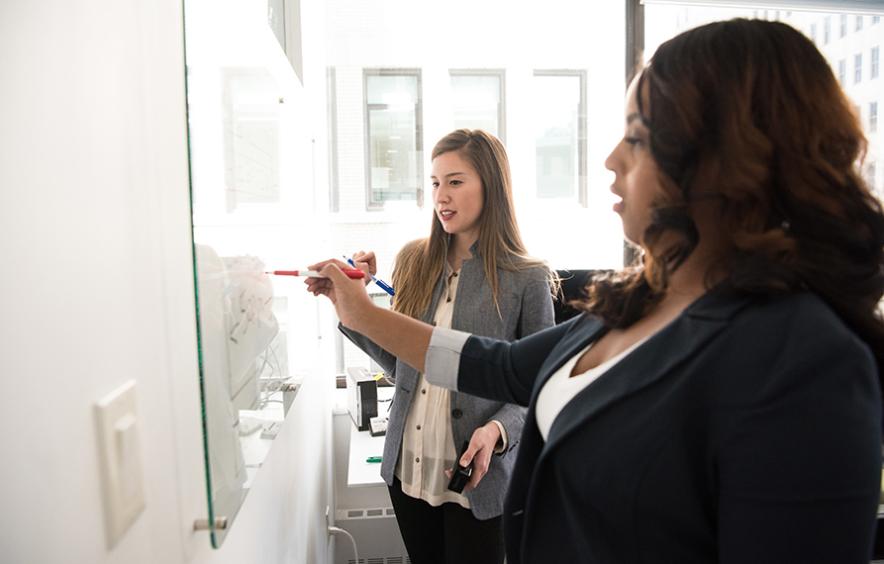 Our Expertise
We believe that research and evaluation should lead to practice and policy changes to make a sustainable impact on child-, youth- and family-serving systems. We apply rigorous research methods to our work, support human service organizations in the use of data-driven approaches to practice, and help organizations to select and implement promising, evidence-based strategies that maximize outcomes.
We apply our research-to-practice approach via workforce development and capacity building initiatives in the areas of early childhood, child welfare, tribal child welfare and behavioral health, providing critical practice knowledge, training, coaching and support to the agencies and organizations that directly serve children and families.
Early Childhood
We leverage our deep understanding of interventions, learning and behavior, and complex, interconnected systems to strengthen the early childhood workforce and improve early childhood settings and systems.
Learn More
Child Welfare
We apply our deep knowledge of systems and child welfare best practice to build the capacity of public and private child welfare programs, enhance the child welfare workforce and support the implementation of evidence-based practices to improve outcomes for children and families.
Learn More
Tribal Child Welfare
We apply a community engaged, culturally centered approach to designing, implementing and evaluating tribal child welfare capacity-building initiatives; conducting culturally respectful and culturally congruent research, evaluation and assessment; and supporting development of a skilled tribal child welfare workforce.
Learn More
Behavioral Health
With an emphasis on substance use treatment, we evaluate client- and organizational-level behavioral health outcomes, implement outcome measurement systems, support implementation fidelity, and evaluate behavioral health workforce development programs.
Learn More
Related Stories About Butler