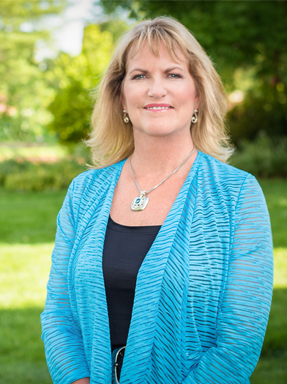 Charmaine Brittain
Director, Practice Innovation
Specialization(s)
child welfare
Professional Biography
Inspired by all of Butler's values, Charmaine particularly resonates with the ideas of "excellence" and "innovation" in providing the highest quality services and products. She thrives on weaving together creativity, thoroughness and applicability.
Charmaine leads workforce and organizational development projects within the human services field and promotes all forms of practice innovation at the Butler Institute. Particularly skilled at translating complex academic topics into easily understandable formats, she develops materials ranging from training, to manuals, to videos that lead to real practice and organizational change. An adept facilitator and trainer, Charmaine leads groups to improve systems, processes and practices. Her work builds capacity for improving outcomes for children and families.
Charmaine expresses her zest for life when tackling a steep black diamond slope under a blue Colorado sky. In the summertime, she makes do with biking, hiking and enjoying friends and family on her flower-filled patio in the shadow of the mountains.
Degree(s)
BS, Indiana University
MSW, University of Denver
PhD, University of Colorado-Denver
Licensure / Accreditations