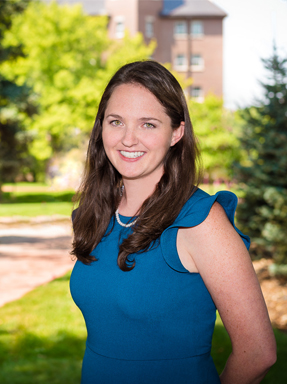 Laricia Longworth-Reed
Senior Research Associate
Specialization(s)
behavioral health, early childhood
Professional Biography
Laricia is passionate about finding patterns in information and translating them into something meaningful and accessible. She loves that her job allows her to support programs serving families and children, and at the Butler Institute she uses her research and evaluation expertise to help programs answer questions about what they do, who they do it for and how they can do it even better.
Laricia manages a variety of evaluation projects and activities, including data collection, data analysis and reporting. On a perfect work day, she can be found facilitating a meeting with program stakeholders about the use and practical application of evaluation findings, then going back to her desk to analyze data and make it come alive through visualization techniques.
When not working to help programs better serve families, she likes to spend time with her own family. On any given evening or weekend, she's either at the park, hiking, seeing a movie or just playing at home.
Degree(s)