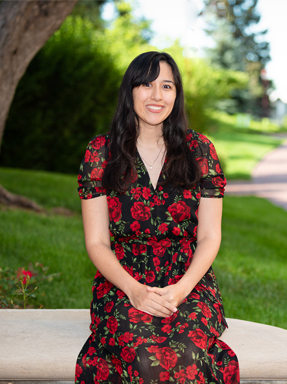 Mariah Mendoza-Lehl
Research Coordinator
Staff
Butler Institute for Families
Specialization(s)
behavioral health, early childhood
Professional Biography
Mariah's interest in research developed during her time as a MARC U-STAR Scholar in her undergraduate career. As an undergraduate, she worked in two psychology research labs related to promoting healthy and happy relationships among military personnel. Her work in these labs influenced her honors thesis topic, which looked at the relationship between military fathers' length of deployment, number of days back post-deployment, and perceived parent–child closeness. Working on her honors thesis, she discovered how much she enjoyed forming research questions, learning about established measures, and working with and analyzing data.
Since graduating, Mariah has gained work experience relating to promoting equity in the classroom, barriers to success, and inclusive pedagogy. Most recently, she worked as a paraprofessional in a 3–8 grade school. At the Butler Institute, Mariah works on projects concerning early childhood education and integrated behavioral health.
Outside of work, Mariah enjoys drawing, going to concerts and watching soccer, especially her favorite team, the Mexican National Team.
Degree(s)
BA, Psychology, University of Colorado Denver, 2016