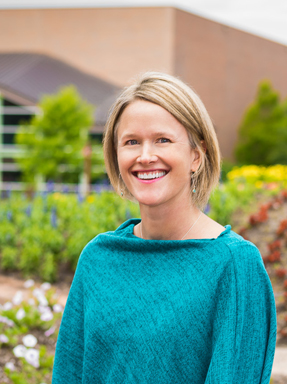 Sarah Roman
Senior Creative Production Specialist
Staff
Butler Institute for Families
Professional Biography
Sarah Roman likes to use her creativity to help people see things in a different way. She is passionate about using new technologies to increase the impact and reach of programs aimed at improving services to vulnerable populations.
Sarah has spent her career working on community-based initiatives in a university setting, where she has been able to take a multimedia approach to addressing community needs. She has instructed courses on digital storytelling and video production, created eLearning solutions, produced podcasts, and uses her skills in graphic design to develop branding, infographics and data visualization techniques.
At the Butler Institute, Sarah uses her creative skills to enhance products and materials as a technology and graphic design specialist. This includes creating engaging data displays, making cohesive project materials and using multimedia to share our work in an impactful way.
Sarah spends the rest of her time running after three small children, practicing yoga, and hiking and biking her way through Colorado.
Degree(s)
Licensure / Accreditations