New MSW grads represent the best of social work scholarship, service and practice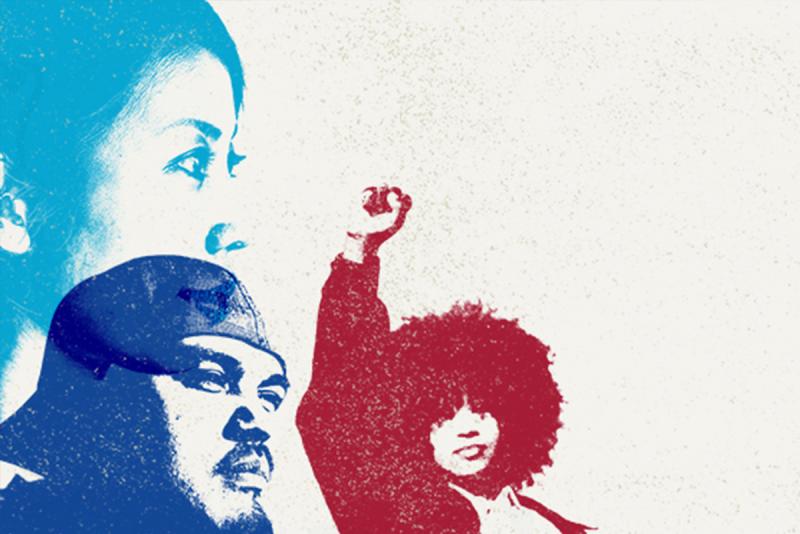 University of Denver Graduate School of Social Work (GSSW) students regularly give the school reasons to cheer their scholarship, service and other accomplishments. Several students have received additional accolades as part of the school's 2021 spring Commencement celebration.
Student Awards for Academic Papers 
Alexandra Georgiadis (MSW '21), Edith M. Davis Award
The Davis Award recognizes the best paper focusing on a non-dominant racial or ethnic group or a person or persons of color. The award honors Professor Emerita Edith M. Davis, who was the founding director of the GSSW doctoral program. Georgiadis's paper, "The Disproportionate Diagnosis of Disruptive Behavior Disorders in Black Children and Youth," takes a critical look at the differential diagnoses that Black and white youth receive under similar contexts, particularly for oppositional defiant disorder (ODD) and conduct disorder (CD). In the paper, Georgiadis documents how these practices perpetuate systemic racism and the disparate paths that result for the two groups, including educational opportunities, mental health treatment (or lack thereof), and other life opportunities. The GSSW Student Recognition Committee remarked, "This paper is impactful, especially the student's self-reflection about asking critical questions related to actual benefits of early diagnosis of ODD and CD because of the potential for racial biases that may lead to misdiagnosis and harm that disproportionately affects Black children and youth."
Zoey A. Barnes (MSW '21), Tommi Frank Memorial Award
The Frank Memorial Award is named for the late Tommi Frank, MSW '64. It recognizes the student judged by faculty to have submitted the most creative and imaginative paper or project in social work or social welfare. The award particularly values the creation of new concepts, arrangements of concepts and/or new ways of relating knowledge to practice, profoundness of thinking and the scholarly application of such thinking to the refinement of theory and/or practice and to applicability for use in practice. Barnes created "Tracing the Wound," a digital story about disrupting the cycle of intergenerational trauma for an Eastern European family. The project "is a powerful catalyst for remembering, learning, and healing," the GSSW Student Recognition Committee noted. "We are caught up in the narrator's new ways of relating to her family's stress response and their healing journey through a connection with the land. While storytelling is undervalued in the white supremacist pedagogy of higher education, the lasting impact of Tracing the Wound is a poignant reminder that storytelling is a most formidable vehicle for growth and change that transcends boundaries."
Student Awards Based on Faculty and Staff Nominations 
Kaylee Peterson (MSW '21), Dean Catherine F. Alter Merit Award
Named for Dean Emerita Catherine F. Alter, GSSW dean from 1996–2006, this award recognizes a graduating student from GSSW's Western Colorado MSW Program who most closely epitomizes the best of professional social work: a keen intellect, a passionate dedication to empowering underserved populations, and a commitment to continuously improving practice. Peterson is a Title IV-E stipend student. Born and raised on Colorado's Western Slope, she hopes to become a child welfare caseworker in Pitkin County. "She is a thoughtful student who really understands the local and rural context of being a social work practitioner," a nominator wrote. "Kaylee has positive relationships with all of her peers and has proven the ability to work well in groups. Kaylee has also been a work study student who I have supervised the last two years. She has done amazing work in researching environmental justice issues and supporting writing projects in this area."
Heather Roberts (MSW '21), MSW@Denver Merit Award
The award recognizes a student from the MSW@Denver program who most closely epitomizes the best of professional social work: a keen intellect, a passionate dedication to empowering underserved populations, and a commitment to continuously improving practice. Roberts is among the first students to graduate in the MSW@Denver Health, Equity and Wellness concentration. Roberts graduated with a 4.0 GPA and received a full-time job offer from her internship at a Veteran's Administration medical center, where she works in a geriatric primary care clinic. "Heather has also shown great commitment to serving our military and veteran families as demonstrated by how she connected what she learned in the Advanced Clinical Skills with Military Families course to her experiences working with our veterans," a nominator wrote. "Heather has stayed connected with the course, offering to provide perspective as a student intern with the VA."
Read more about Roberts and her work with older adults and their caregivers
Read More
Carli Younggren (MSW '21), William Bartholomew Memorial Award
The William Bartholomew Memorial Award was established in 2018 to honor William Bartholomew, MSW '04, who devoted his professional life to empowering individuals to fulfill their potential and overcome barriers posed by factors such as trauma, addiction and oppression. The award honors students who embody principles of social justice, preservation of human dignity, and a commitment to facilitating healing of human suffering.
Esha Mehta (MSW '21), Dean Emil M. Sunley Award
The Sunley Merit Award was first presented in 1971 by Dean Emil M. Sunley, in whose honor the award was created. It recognizes a graduating Denver Campus MSW student for meritorious service to the school or the profession of social work. Mehta led the school's Shades of Brown Alliance (SOBA), which offers an affirming, supportive, encouraging environment for all GSSW individuals of color, allies, staff, faculty and alumni to learn, voice, escape, mature and positively confront and address the issues that people of color experience as a part of the GSSW experience. "Esha brings so much with them to their approach of social work, working in ways that open up the field dynamically to new ideas and ways of knowing," a nominator wrote. "In class and in the field, Esha engages authentically … inviting others to do the same and helping so many along the way. Esha has also stepped up to lead SOBA even during times when attendance was limited and challenged due to COVID and a range of other adversities, working in this space to demand further space for others within the program who were and are in need of support."