Advancing Diversity, Equity & Inclusion
Associate Professor Michele Hanna becomes GSSW's first associate dean for diversity, equity and inclusion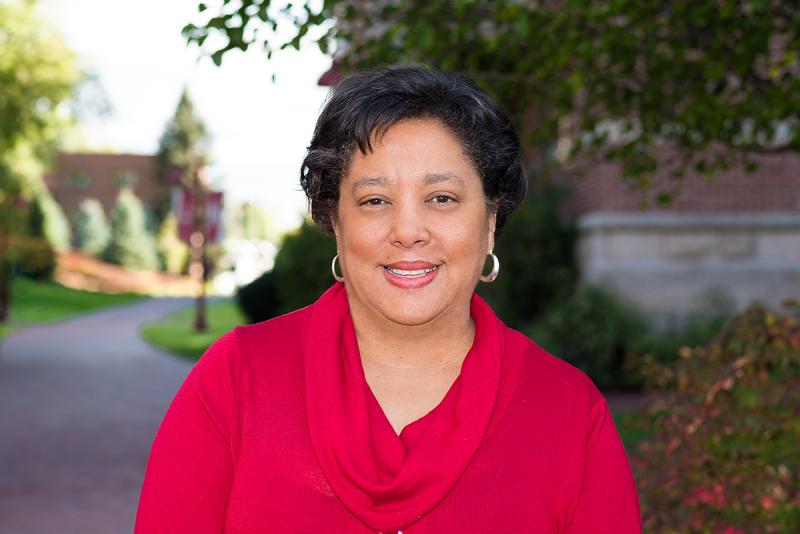 Associate Professor Michele Hanna has been appointed as the first associate dean for diversity, equity and inclusion (DEI) at the University of Denver Graduate School of Social Work (GSSW).
"Michele has been an integral and active leader in DEI efforts at GSSW and DU as well as nationally," says Dean Amanda Moore McBride. "She lives social and racial justice, GSSW, and social work and has a drive to create positive, intersectional and lasting change. I am excited for what Michele brings to this new role and how she will shape it going forward."
In the first year, that will include working in a collaborative, supportive and consultative capacity with faculty, staff and students in GSSW and University wide, including as a member of the steering committee charged with guiding implementation of the University's DEI Action Plan.
"My initial priority is to listen — to reach out to different constituencies and really understand what their priorities are," says Hanna. "I see this as a servant-leader position. My role is pulling together all of the different things we're doing and building an agenda for the next four years."
Hanna joined the GSSW faculty in 2005. During her tenure at the school, Hanna has taught and helped to redesign the diversity-related MSW curricula. She also developed and has served as faculty lead for three values courses related to DEI: Critical Race Praxis, Disproportionality and Disparities Across Systems, and Cultural and Linguistic Competency in Integrated Behavioral Health. The latter course integrates the Intercultural Development Inventory, for which Hanna is a nationally certified administrator and coach. In addition, Hanna served as the first faculty advisor of the student-created Shades of Brown Alliance student group and as chair of GSSW's Advisory Council on Racial Diversity.
Hanna has also served on numerous DU committees related to inclusive excellence, one of which led to the creation of the Interdisciplinary Research Incubator for the Study of (In)Equality (IRISE). She is a longtime member of the University's Faculty of Color Association, serving as chair from 2018 to 2020. Hanna is co-chairing the search for the University's vice chancellor for diversity, equity and inclusion as well.
Nationally, Michele serves on the Council on Social Work Education's Commission on Accreditation. In this role, she serves as a member of the Educational Policy and Accreditation Standards (EPAS) 2022 joint committee and chair of the policy subcommittee. She is also a board member of the Society for Intercultural Education Training and Research.
Ultimately, Hanna says, it is her hope that this new role will help transform the culture and operations at GSSW to truly represent and reflect the school's vision for equity and justice.
"I'm passionate about inclusiveness," Hanna says. "As social workers, we should be leading the school, the University and the world in what it means to be an inclusive, welcoming environment. That for me is the top priority."