GSSW Assistant Prof. Ramona Beltrán honored with University of Denver Distinguished Teaching Award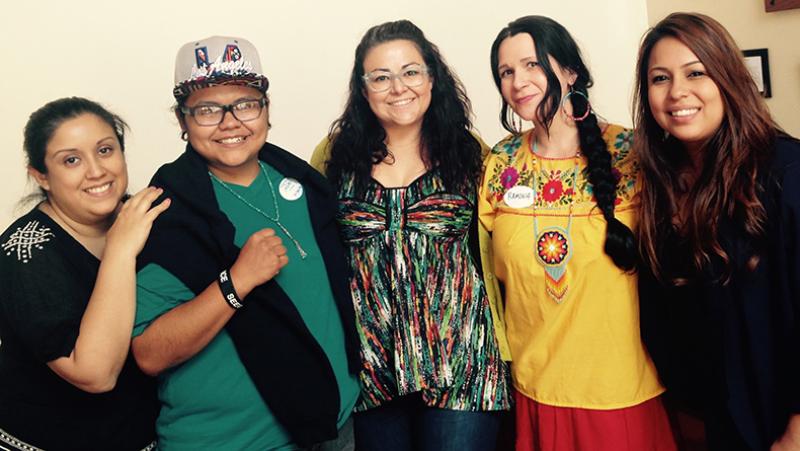 On Monday, Oct. 30, the University of Denver hosted its annual Faculty and Staff Awards Luncheon at Magness Arena. The ceremony honored nine faculty and staff members and one department for their scholarly work and their contributions to the University and the community.
Graduate School of Social Work Assistant Prof. Ramon Beltrán received the Distinguished Teaching Award, which recognizes the University's most exceptional educators.
"Ramona embodies a gentle but powerful pedagogical touch," said Provost Gregg Kvistad in presenting the award. "She delivers an engaged, radical, careful and compassionate learning and influences circles of learning far beyond the bounds of the classroom."
2016–17 awardees included:
Staff Advisory Council Awards
Rohini Ananthakrishnan — Outstanding Service Award
Marketing and Enrollment Management team at University College — Quality Department Award
Nancy Jones — Crimson and Gold Award
Niki Latino — Innovator Award
Faculty Awards
Sam Kamin — University Lecturer
Ramona Beltrán — Distinguished Teaching Award
Nancy Leong — Distinguished Scholar Award
Gloria Miller — United Methodist Church, University Scholar/Teacher of the Year Award
Floyd Cobb — Ruth Murray Underhill Teaching Award
Sarah Pessin — Faculty Service Award