MSW + MA in International Development
Dual-degree alumna Katherine Riley is working to advance Latina opportunity and reproductive rights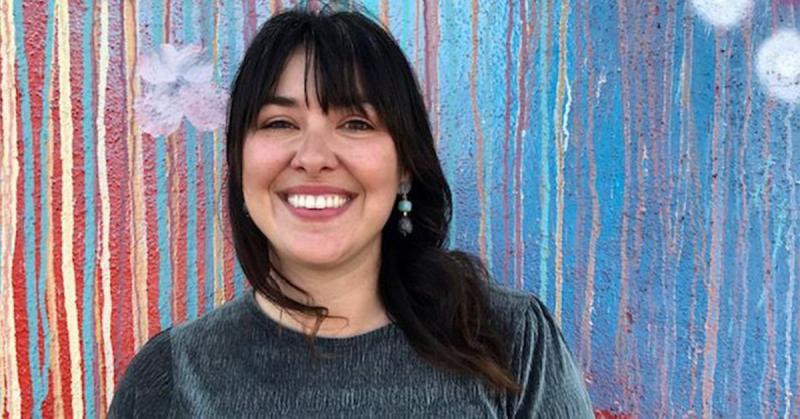 Katherine Riley wanted to gain practical experience while she earned her Master of Social Work (MSW). She also desired a program that emphasized social justice. At the University of Denver Graduate School of Social Work (GSSW), she found just that.
Riley graduated in 2020 with dual degrees: an MSW with a concentration in organizational leadership and policy practice (OLPP) and a Master of Arts (MA) in international development with a certificate in global health affairs from the Josef Korbel School of International Studies.
"I loved the importance GSSW placed on creative and unique ways of addressing issues, and that really came through in some of my classes where we were encouraged to create rather than simply churn out papers," Riley says.
She says her GSSW concentration was especially beneficial.
"The OLPP concentration is such a great foundation to learn the basics of legislative work, but also discuss the nuances, like the importance of strategy and the politics of policy. More social workers are definitely needed in the policy space, and GSSW did a wonderful job of teaching us what unique skills and perspectives we bring to the work."
Riley is a policy manager at the Colorado Organization for Latina Opportunity and Reproductive Rights. In that role, she supports legislative efforts and manages maternal health policy work and a bilingual helpline that connects pregnant and postpartum folks to resources. Riley also is a principal investigator on a collaborative research project that explores young people's access to abortion. Additionally, she serves on the Rocky Mountain Welcome Center board.
She says the relationships she built at GSSW stand out for her as highlights of her time in the program.
"The meaningful and personal relationships I made with professors have remained even after graduation. Engaging as colleagues outside of GSSW is really meaningful to me," she says.
As a student, Riley appreciated the opportunities to engage in social justice work and learning outside of class in webinars, learning series, rallies and more. Her advice to prospective students is to take advantage of the options outside of classes.
"That's where I feel like I learned the most and made the most genuine connections," Riley says.