Building bridges for youth in Denver public housing communities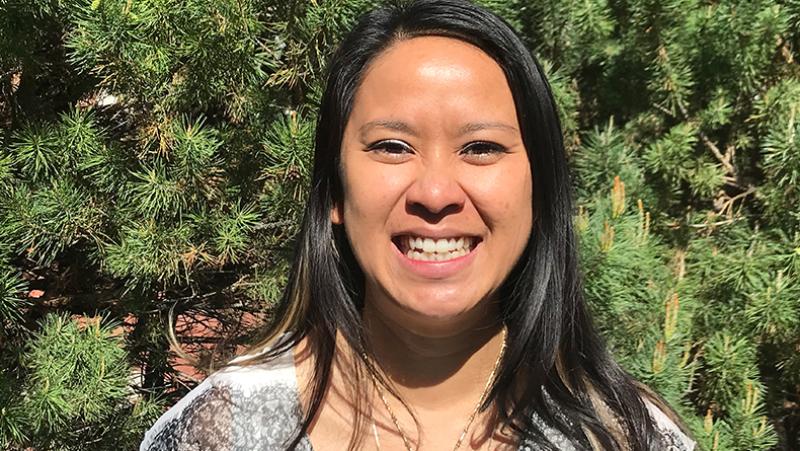 The Graduate School of Social Work (GSSW) Bridge Project engages youth in Denver's public housing neighborhoods in educational opportunities. Along the way, it facilitates the development of life skills and self-sufficiency by increasing protective factors such as social connections and by decreasing risk factors such as academic problems. The approach works, with 100 percent of Bridge Project participants graduating high school and matriculating to post-secondary education.
Phuong Phan is part of the Bridge Project success story. As Bridge Project program and community partnerships director, Phan is responsible for oversight and supervision of the program model. She provides training, supervision and staff development for social work interns and also supervises the staff of all four Bridge Project sites as they deal with family, individual and community issues related to child protection, family violence and safety concerns. And, Phan manages relationships with key partners, including the City of Denver, Binning Family Foundation and Denver Public Schools.
Before taking on her current role, Phan supervised the Bridge Project tutoring program and managed hundreds of volunteers, and for eight years prior, she directed the Bridge Project Westwood site. She also served as a foster care caseworker for Arapahoe County and a crisis center program counselor.
Phan's MSW concentration was Children and Youth: Risks and Healthy Development, which prepared her with the theories and practices for prevention, early intervention and clinical treatment that she uses in her job today. "The quarter system allowed me to take more courses in the specific areas that I wanted to focus on," says Phan, who is a Bridge Project alumna herself. "I was an advanced-standing student and felt that having more opportunities — four quarters versus two semesters — to take courses enhanced my experience and helped prepare me for the 'real world' of social work."
"The quarter system allowed me to take more courses in the specific areas that I wanted to focus on. Having more opportunities — four quarters versus two semesters — to take courses enhanced my experience and helped prepare me for the 'real world' of social work." Phuong Phan, MSW '07, Program and Community Partnerships Director, The Bridge Project