How to Become a Social Worker
You want to help others and make a lasting positive impact on your community and the world as a social worker. But how do you become a social worker — or a licensed social worker, specifically?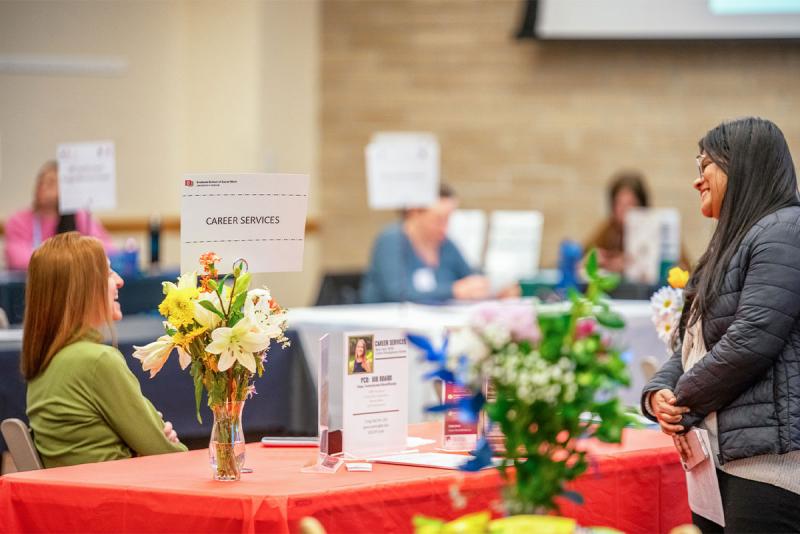 1. Complete Your Undergraduate Degree
If you earn a bachelor's degree in social work, you'll be able to speed up your graduate education as an advanced-standing student. You don't have to major in social work as an undergraduate, though. Social work is so flexible, you can eventually turn any accredited bachelor's degree into a social work career.
2. Enroll in a Master of Social Work (MSW) Graduate Program
Once you have your undergraduate degree, your next stop is to earn a Master of Social Work (MSW) degree at an accredited social work graduate school, such as the University of Denver Graduate School of Social Work (GSSW). You'll have an opportunity to select an MSW specialization that fits your passion and career goals. For example, clinical social workers focus on the assessment, diagnosis, treatment and promotion of mental well-being, while community practice social workers focus on assessment of population or neighborhood needs, leadership, advocacy and program development.
3. Complete Your Required Fieldwork
Field education internships are an important part of social work graduate education and are required for all MSW students. Your field internships will give you an opportunity to practice and grow your social work skills in the real world, with close mentoring and supervision from experienced social workers.
4. Take the ASWB Licensure Exam After Graduation
If you want to work as a licensed social worker, you will need to familiarize yourself with the requirements in the state where you plan to work. No matter what state you're in, you'll need to take and pass the Association of Social Work Boards (ASWB) master's exam after graduation.
University of Denver MSW students intern at organizations such as SAME Café, a fair-exchange participation-based restaurant.
Watch
5. Apply for Licensure in Your State
In Colorado, there are three licensure options:
The Licensed Social Worker (LSW) license is for use in non-therapeutic settings. Obtaining an LSW can be a first step to obtaining an LCSW.
A Clinical Social Work Candidate (SWC) credential is an alternative route to the LCSW and might be a good fit if your employer doesn't require an LSW.
The Licensed Clinical Social Worker (LCSW) license is required to work in a therapeutic setting and in private practice.
For licensure in Colorado, you'll need to complete required clinical experience hours and supervision, take a state exam and apply for licensure.
Frequently Asked Questions about Becoming a Social Worker
Here are answers to some common questions about how to become a social worker.