The first of its kind in the nation, our animal-assisted social work (AASW) master's certificate explores social justice from the perspective of humans, animals and the environment. This certificate is only available to students enrolled in our Denver Campus MSW Program, and you'll complete the certificate and your MSW program at the same time. Together, the MSW and certificate will prepare you to consider humans, animals and the environment in practice settings that range from therapeutic programs to animal shelters and sanctuaries.
Offered by the Graduate School of Social Work and the Institute for Human-Animal Connection, this certificate will add three specialized elective courses to the MSW curriculum during your concentration year. The certificate also includes field internships that examine critical human, animal and environmental connections in the U.S. and internationally.
Want to learn more about the animal-assisted social work certificate?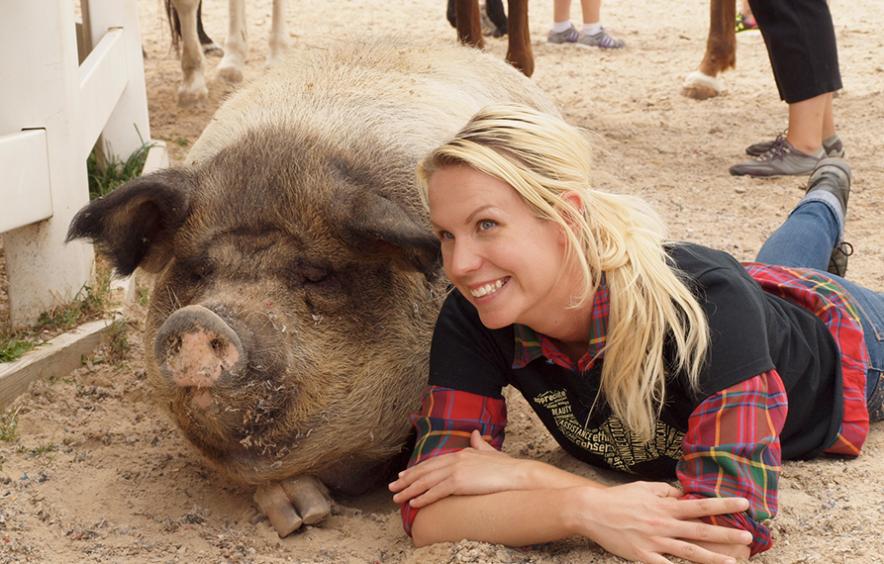 Hands-On Learning
Explore how animals change lives, transform trauma and improve the welfare of children, adults, families and communities. Train a professional therapy dog during graduate school, build your clinical social work skills to incorporate pets and other animals into therapeutic environments, or develop policy and programs for your macro social work practice.
International Courses and Internships
Animal-assisted social work certificate students can gain a global perspective through optional international courses and internships.
Intern Alongside Giant Pandas

Learn how human behavior influences habitat protection for animals such as the giant panda by studying biodiversity protection issues while completing an internship at the Giant Panda Research Base in Chengdu, China.

Advocate for Wild Animals in Kenya

Learn about the illegal wildlife trade, wild animal protection and advocacy as you participate in anti-poaching work while on assignment with our partners at Africa Network for Animal Welfare in Kenya.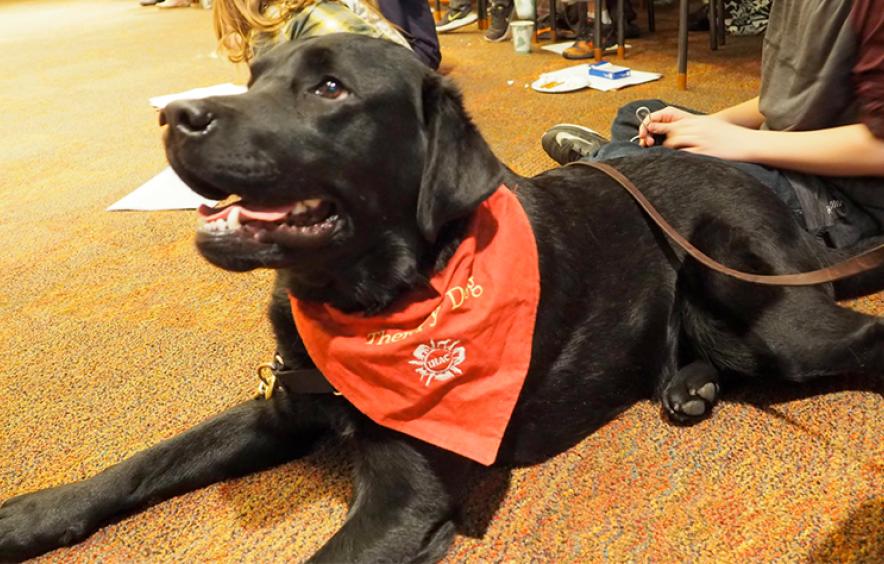 Your Career Options
By completing the animal-assisted social work certificate, you'll graduate with an additional professional credential and a competitive advantage in your job search. Your social work career could include:
Creating, implementing and evaluating animal-assisted intervention programs in which an animal becomes a teacher, therapist, facilitator and support system
Selecting the most appropriate animals for particular therapy modalities
Caring for animals in accordance with national animal welfare standards
Identifying, assessing and intervening in "link" violence—the frequent connection between animal abuse and violence toward people
Integrating concepts of nature-based therapeutics, humane education and conservation in your social work practice
Becoming an advocate for animal welfare and ethics
SOWK 4795
Foundations for Human-Animal-Environment Interactions in Social Work
About this Course
Foundational course with broad survey of the field and value exploration. Introduction to cultural and social justice aspects of human-animal-environment interactions. Formation of personal HAEI-SW vision and ethical framework, and beginning of culmination project concept development.
SOWK 4796
Human-Animal-Environment Interventions in Social Work Practice
About this Course
Focus on skill development for the integration of animals in social work practice with a primary focus on treatment. Exploration of clinical and community practice frameworks, across the lifespan.
SOWK 4797
Professional Integration of Human-Animal-Environment Interactions in Social Work
About this Course
Culmination course with a focus on applying knowledge and demonstrating competence through program and/or service design. Includes professional development and job search preparation unique to HAEIs in social work.
"This is an internship that I look forward to. There's nowhere else I could be getting this great of a hands-on experience."

Kaylee Keuthan, Denver Campus MSW Student
2021 Advanced Standing Denver Campus MSW Program Deadline
---