Latinx youth share ideas for reducing barriers and increasing opportunities for youth civic engagement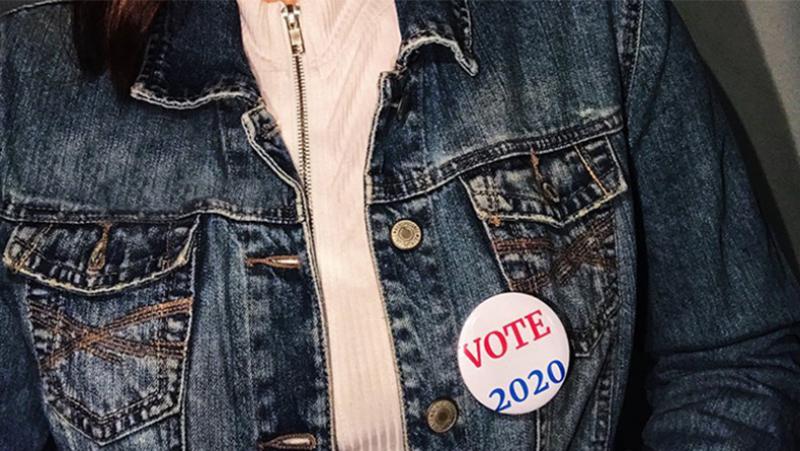 Although U.S. Census data show that Latinx youth comprise the fastest growing racial/ethnic group of young people in the nation, they are less likely than other groups to be civically engaged — striving to make a difference in the civic life of a community through political and non-political processes — and relatively little is known about how to increase their engagement.
University of Denver Graduate School of Social Work researchers are working to close that knowledge gap by investigating how Latinx youth define civic engagement, what facilitates or hinders civic engagement among Latinx youth, and how those factors differ between youth who are highly engaged and those who are not. They also aim to identify promising pathways for encouraging civic engagement among Latinx youth.
Funded by the Corporation for National and Community Service, the project — Civic Engagement Through the Voices of Latino/a Youth — is led by GSSW Professor Nicole Nicotera, GSSW Associate Professor Yolanda Anyon, University of Houston Graduate College of Social Work Associate Professor Suzanne Pritzker, and GSSW Morris Endowed Dean and Professor Amanda Moore McBride. Working with The Bridge Project in Denver and Mi Familia Vota chapters in Denver and Houston, they recruited eight youth co-researchers in Denver and eight in Houston; those youth helped to craft focus group questions and facilitate focus groups of their peers.
Altogether, 113 Latinx youth ages 14–18 participated in 26 focus groups in the two cities. Data analysis is ongoing, but preliminary results show that the civic engagement strategies participants identified span all levels of social ecology, encompassing peers, family, school, neighborhood, sociocultural, economic and political realms. Specific strategies participants shared included
using technology and art to promote civic engagement at the individual level, and sharing positive messages such as "si se puede" ("yes you can");
creating shared civic experiences and peer-to-peer messaging around actions such as voter registration;
facilitating cross-generational opportunities to engage with their families;
creating safe spaces to discuss current issues and ideas in school;
creating policy responses to issues such as gentrification that affect youth at the neighborhood level, and offering opportunities for youth to participate in related civic action, such as attending city council meetings;
using art to make information more approachable and accessible;
engaging youth around economic issues such as low wages; and
providing credible political information and civically active role models.
Focus group participants also discussed barriers to civic engagement, Nicotera says. For instance, logistical concerns such as transportation and time were an issue, and schools often discouraged discussion of controversial topics or punished participation in civic action. Participants also said they were not engaged because "they feel hopeless or powerless, or they feel invisible as a Latinx youth," Nicotera says, and they expressed fears that they or other family members may be targeted if they are civically active.
Research has shown that civic engagement is a protective factor that contributes to positive youth development. Ultimately, understanding and strengthening the civic engagement of Latinx youth will improve the well-being of youth, their communities and the nation, Nicotera explains.
"Our political leaders at all levels — from city council through the leaders of the country — should speak to and value youth and engage them in a process of giving input," Nicotera says, noting that local governments can create youth councils, and schools can implement civic engagement curricula.
"Just because they aren't old enough to vote doesn't mean youth don't have something important to say," Nicotera adds. "Youth want a seat at the table, and they have a lot to say. They are often just not listened to."