Geriatric Workforce Enhancement Program trains Colorado social workers and nurses to care for older adults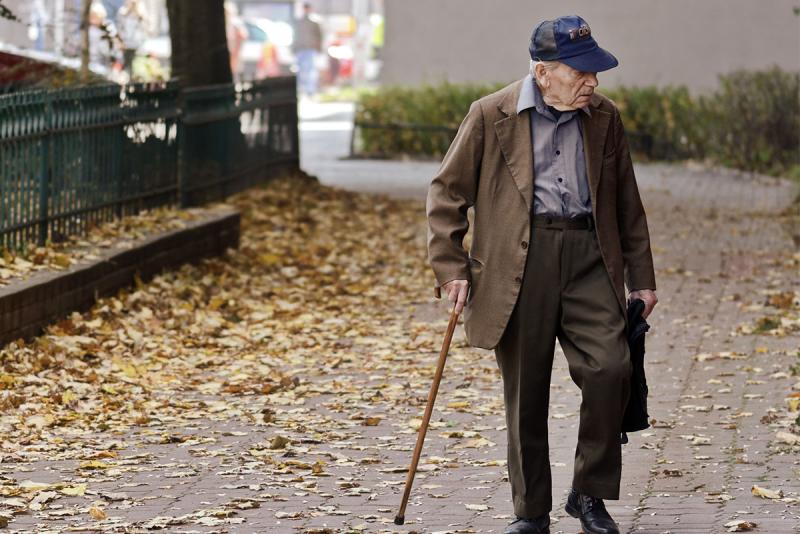 Nationwide, nearly a third of older adults who die each year have Alzheimer's disease or another dementia — a leading cause of death in Colorado. But despite increasing numbers of older adults and those diagnosed with dementia, the U.S. has just half the geriatricians it needs. For instance, in Colorado Springs, Colorado — home to nearly 44,000 adults age 65+ — there are just two Medicaid- and Medicare-funded medical providers available to serve the mental health needs of geriatric patients in long-term care.
When the practicing psychiatrist retires soon, there will be just one: geriatric acute care and mental health nurse practitioner Melanie F. Sandoval, PhD and AGACNP-BC, who has a case load of hundreds.
Sandoval is a fellow in the Geriatric Workforce Enhancement Program (GWEP), a statewide initiative to expand and improve geriatric care in Colorado. The Colorado Center for Nursing Excellence has partnered with the University of Denver Graduate School of Social Work (GSSW) and other university and community partners to implement GWEP, the first initiative of its kind in the state. Funded by the Health Resources and Services Administration, GWEP formed an academic–clinical partnership that aims to educate and train a geriatric workforce; educate and train the health care workforce in interprofessional care, geriatric primary care, geriatric oral health, and Alzheimer's disease and related dementias; to transform clinical environments into Age Friendly Health Systems; and to provide geriatric training for the community.
"Our population of older adults is exploding, and there are not enough trained practitioners, including social workers, who understand the special needs of an aging population, especially those with Alzheimer's and dementia," says Clinical Associate Professor Michael Talamantes. "Whether it's home care, long-term care or memory care, all of these areas need more qualified and skilled practitioners for older adults."
The disproportionate impacts of COVID-19 on older adults — particularly those in congregate-care settings — has magnified this need, Talamantes says, noting that this population is experiencing higher infection and mortality rates as well as mental health impacts from isolation.
At GSSW, the program annually provides $10,000 stipends for up to four Aging Services & Policy MSW students in their concentration year who are in Colorado. The students complete an aging-related field internship and participate in a fellowship training program alongside a cohort of advanced practice nurse practitioners from around the state. Following an in-person daylong training that includes an empathy-building virtual-reality dementia experience, MSW and nursing fellows are paired and complete a series of online modules covering topics such as cognitive screening tools, assessment for Alzheimer's disease and related dementias, team-based interdisciplinary care, and advanced directives and end-of-life planning. Fellows also participate in one-on-one monthly calls with a coach.
Second Wind Dreams gives Virtual Dementia Tour
"This GWEP program brings nurses and social workers together to learn to understand each other's roles and responsibilities and partner to bring the best care to older adults," says Associate Professor Leslie Hasche, associate dean for academic affairs, who coordinates the fellows curriculum with Talamantes. "They're often working together toward the same goal but have different tools and approaches."
In a recent webinar, for example, fellows learned about medical treatments and health care interventions, then shared and discussed case examples of working with families, who may question a suggested care plan or insist on an approach the treatment team doesn't endorse. Each month, the nurse–social worker team delves deeper into their practice experiences while also building their interprofessional network.
That's important, Hasche says, because of the complexity of comorbid conditions related to mental and physical health for older adults. "We have to have a holistic, whole-person response."
For example, Sandoval explains, cognitive issues in older patients are often related to medications, and depression can affect everything from nutrition to grooming. Likewise, urinary tract infections are common in older adults and can manifest behavior changes.
Sandoval is paired with MSW student Alondra Hernandez-Morales. "When we talk about these different patients and experiences, she is full of new ideas and strength," Sandoval says. "It's revitalizing for me to want to care for these individuals."
"The program has helped me to have a better understanding of the role the medical professionals play, which helps me to better advocate for the patient's needs," Hernandez-Morales adds.
The program launched in December 2019 and will continue for at least five years. GSSW's role also includes assessing practice competencies with the help of PhD student Pilar Ingle.
Sandoval is already putting what she is learning into practice. Following the dementia virtual reality experience, she worked with nursing home administrators to convert a memory unit patient room into a low-stimulus space designed to decrease impulsive behaviors and increase calm for those with dementia. The willingness to exchange the reimbursement that comes from a patient room for a non-billable space that enhances the quality of life for many marks a significant shift in the quality of care.
In addition to clinical practice, GWEP prepares social workers and nurses to effect changes at organization and systems levels to benefit older adults, Talamantes notes. "Hopefully some of these students will go into careers in policy to help understand and address shortcomings and limitations regarding access and lack of equity — for example, patients that don't have financial means to get memory care. We need to work on improving that system."
That's exactly what MSW student Sarah King aims to do. "It's opening my eyes to the different resources older adults need, the programming opportunities and how we can make them more readily available for older adults."
Ultimately, Talamantes says, "This program is a win-win for nurses, social workers and older adults."