Reimagining the Future of Social Work
Health Futures Fellows are applying futures thinking and foresight practice to advance social and racial justice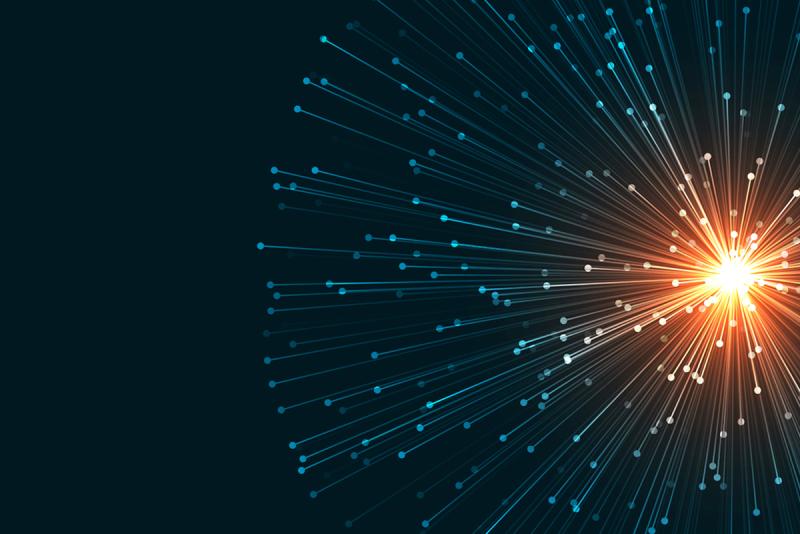 What is the future of social work? While academics debate that question, says University of Denver Graduate School of Social Work (GSSW) alumna Laura Nissen, a few powerful people in closed spaces are deciding our collective future — a future that may favor oppressive systems such as racial capitalism.
"We are in a race toward liberation with a lot of forces working against us," says Nissen (GSSW MSW '89, PhD '97), a professor of social work and founder and director of the Portland State University Social Work Health Futures Lab, which is funded by the Robert Wood Johnson Foundation.
For the past 18 months, Nissen and 25 Health Futures Fellows have been engaged in foresight training — a practice of thinking about the future in a structured way to identify and understand all possible futures and their respective risks and opportunities in order to make better decisions — and applying foresight principles, tools and methods to social work.
"Social work does not have an abundance of encouraging spaces to consider 'what's next' in the profession or the world, nor [to] intentionally develop evolving practice frameworks to meet and/or shape them," Nissen wrote in the project's final report. The lab was a first attempt to change that.
Explore a wide range of foresight topics and find resources at the Institute for the Future, the nation's oldest foresight nonprofit organization.
Visit Institute for the Future
Health Futures Fellowship
Nissen and the fellows — including GSSW Assistant Professor Sophia Sarantakos, PhD candidate Danielle Littman, and alumnus Finn Bell (GSSW MSW '09), now an assistant professor at the University of Michigan-Dearborn — explored weighty questions:
What is foresight and how might it be relevant to social workers focused on health and the social determinants of health?

What are the ethical, political and practical dimensions and dynamics of applying foresight to issues we care about as social workers?

How might foresight change/enhance social work and vice versa? (What are the unique features of social work that might be especially important, useful or relevant in foresight work?)

What are issues regarding the future of health, health equity and community well-being that are most urgent for social work to explore, be knowledgeable about, shape, resist and prepare for? In what ways or in what circumstances might foresight not be helpful or ethically advisable in social work practice?
The group completed foresight training, learned from futurists, produced a blog, practiced applying foresight tools, presented at national meetings, contributed a chapter to a forthcoming book on antiracism in social work, wrote an article on an ethical tool for social workers to use when considering integration of technology in their practice, and authored an article on Afrofuturism as an emerging lens for the social work profession. Nissen is writing a book about social work futures — Anticipatory Social Work: Tools and Skills to Evolve Faster Together on Purpose — and the fellows are working on a proposal for an edited volume on social work health futures and the lessons of the lab.
Littman has spent more than half of her doctoral program in the fellowship and says it has shaped her relationships and networks in addition to her research, teaching and social work practice. Littman and PhD candidate Zean Dunbar are applying the scenarios futures framework to analyze data from their study of mutual aid, and Littman and GSSW Professor Kim Bender taught a Photovoice course using the scenarios framework to explore possible futures for social work. Littman has even applied foresight tools to her dissertation research, creating a game that invites young people who have experienced homelessness to reimagine future-affirming community settings.
The fellows met with the U.S. Center for Strategic Foresight; it was the agency's first meeting with social workers. Most recently, they presented their work to the national Social Work Roundtable, which is a leadership group of 11 national social work organizations. "We challenged and invited them to consider how this work is vital for the field as a whole at this time and gave our all to being resources in that work," says Nissen. "My aspiration is that we use these tools and build skills to push/pull our profession into new states of knowledge, values and skills for the 21st century and beyond — and that we do that deeply in partnership with the communities with whom we ally."
Democratizing Foresight
The fellows have no interest in applying or contributing to the use of foresight to advance Western, extractive, racial capitalism, Nissen wrote in the final report. Rather, they are committed to using "foresight in community to advance social justice, equity and new horizons of well-being for humans and the planet."
Social work, Nissen says, must explicitly resist "any future or foresight practice that doesn't assert or even recognize key human rights, liberation and antiracism as its central tenets." Notably, the practice of foresight originated in the very systems of oppression that many social workers now seek to disrupt. Through the Health Futures Lab, Nissen says, "We have learned to 'complicate' a lot of traditional foresight in positive ways, and we believe we've learned some important things about challenging some of the dominant Western foresight frames."
It is critical, she notes, that social work commit to a foresight praxis, not just practice. "If you're doing this 'right,' you're going to be using foresight as a tool of disruption and reimagining, not of replicating old frames." For social workers, democratizing foresight is critical.
But what might that actually look like? "Think about planning, but go wider and deeper: What happens before we plan?" Nissen asks. "Hopefully we dream, imagine, aspire." What is the universe of possibilities most people think of when they plan, she asks, and how might these visions be limited by those in power who may assert a self-serving version of the future? "Critical and participatory foresight suggests that these 'official futures' need to be interrogated, and often moved aside, in favor of more authentic, engaged and collectively imagined futures, which will include social action and social change," Nissen says. "All meaningful social and institutional change starts with these collective imaginings and refusal to accept an unacceptable status quo. Foresight can help provide one kind of architecture for this process."
The immediate future includes the next iteration of the lab, which is evolving into a non-hierarchical community of practice that will welcome social workers to participate from across North America. The fellows are also planning a Social Work Futures national conference for some time in 2023–24.
Nissen says that following her experience facilitating the Health Futures Lab, she is more inspired than ever. However, given the inertia and outright change resistance standing in the way, "I'm also more aware of how much harder it will be in many ways to bring some of these futures — of liberation, of joy, of human rights, of peace/safety, of antiracism — to fruition and to scale," she says.
"One of the big things I learned in the fellowship is the importance of looking at plural futures and not only investing our energy in the rosy future, because there are multiple futures happening all at once — for different people, in different ways," Littman adds. "I'm overly optimistic; I often am wanting to lean toward that transformational future." It's worth investing in dreaming, she says, but we also must anticipate the threats to our dreams.
At a time when humans are faced with complex crises such as the global COVID-19 pandemic, dreaming can be difficult, Littman acknowledges. "I think we are going to experience compounding crises — climate, political and economic crises — and that really scares me," she says. "My work is to bring critical hope to that."