Whether you intend to work internationally or in the United States, the Global Social Work Certificate will help you understand global connections and perspectives. Through a series of courses, specialized monthly in-service experiences, and internship projects, you'll gain the skills and knowledge needed to work cross-culturally, either at home or abroad.
You'll complete this certificate concurrently with your Denver Campus MSW program. The certificate is open to Denver Campus MSW students. The featured courses below are a few of the course options available in the Global Social Work curriculum. To enhance course content and internship experiences, you'll participate in Let's Go Global, a series of monthly trainings and activities related to international social work.
Want to learn more about the Global Social Work Certificate?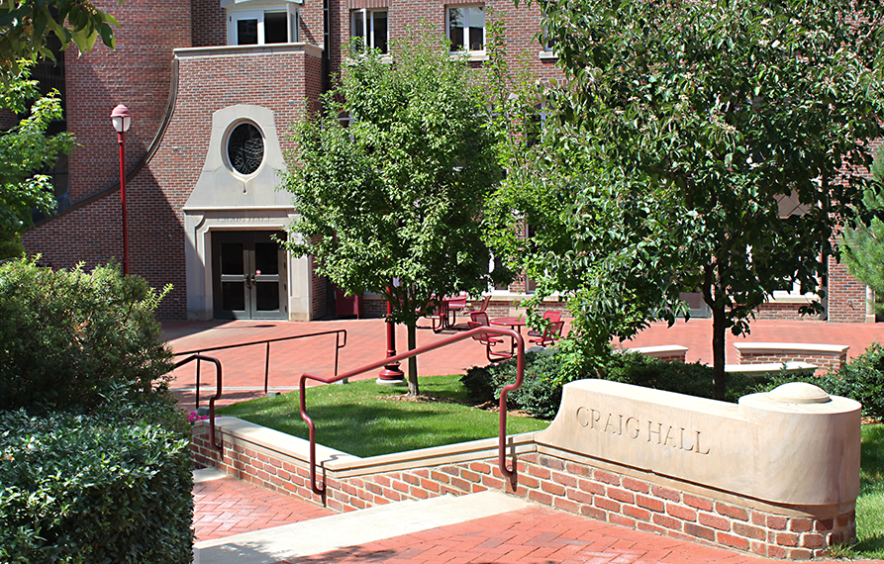 Denver Campus Info Sessions
We offer 1-hour, virtual and 3-hour, in-person information sessions for our Denver Campus MSW programs. During these sessions, we will discuss the MSW program, admissions process and financial aid options. There will also be a Q&A where you can chat with current students about their experience at GSSW.
The in-person information sessions include a tour of GSSW and the surrounding University of Denver campus. After the tour, prospective students and guests will receive tickets for a complimentary lunch at DU's Community Commons.
"Broadening our worldview leads to a greater understanding of social justice issues around the globe. We are challenged to examine our personal and collective responsibility for human rights advocacy everywhere while at the same time being inspired by human resilience."

Professor of the Practice Ann Petrila, Coordinator of Global Initiatives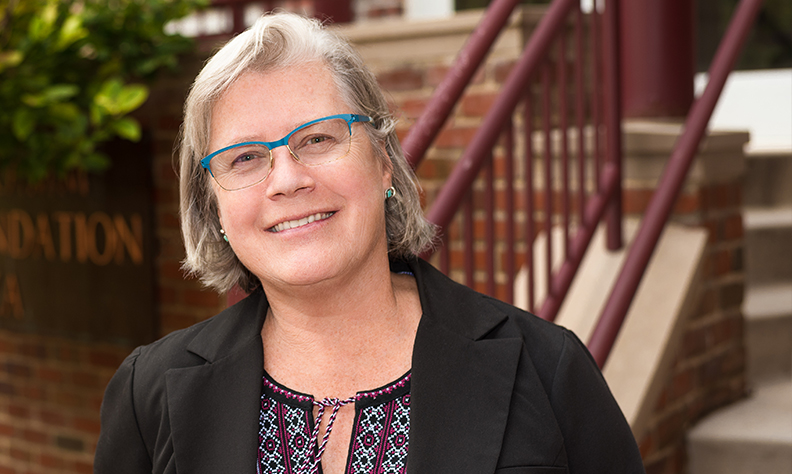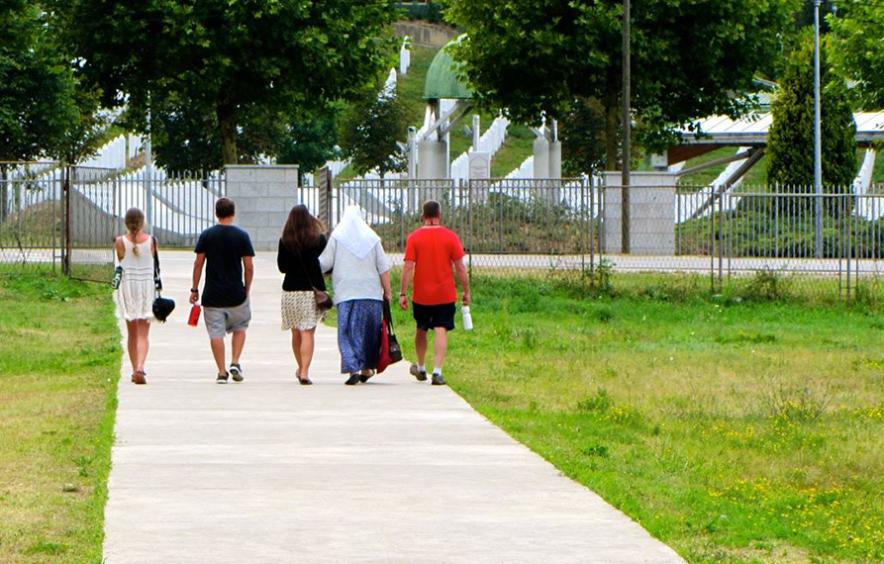 Learning Outcomes
Global social work courses are anchored in social work values and ethics and apply a power, privilege and oppression framework to human rights advocacy and intervention. Through the Global Social Work Certificate, you will
Further your understanding of relationship-based work done in conjunction with local communities—working side by side rather than top-down

Explore appropriate roles for working internationally

Weigh ethical considerations when working in a community other than one's own

Examine injustices and inequalities in the context of domestic and international policies and agreements

Reflect on the need to avoid the "white savior complex"

Learn to approach international social work from a place of humility and decenter your own lens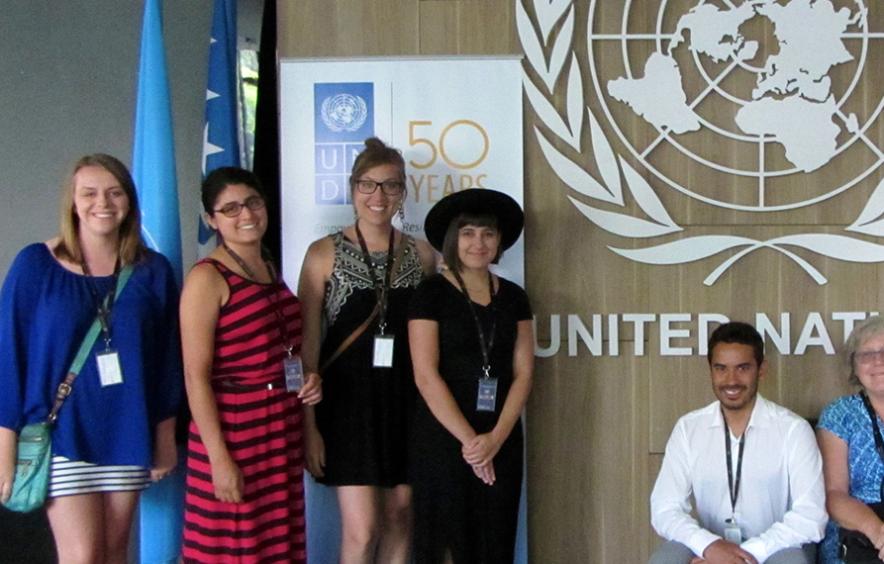 Your Career Options
By completing the Global Social Work Certificate, you'll graduate with an additional professional credential and a competitive advantage in your job search. Your international social work career could include:
Working on issues connected to refugees both domestically and internationally with organizations such as the Red Cross, refugee resettlement programs and schools

Human rights advocacy at the international, national and local level 

Working with nongovernmental organizations and local, regional and national governments on sustainable development projects connected to human security such as  food justice and economic safety

Working on projects connected to economic development locally, nationally and internationally

Working on universal issues such as HIV/AIDS, reproductive health and lasting COVID-19 impact
SOWK 4759
Global Cultural Perspectives: Consensus and Conundrums
About this Course
Examine the values and ethics of social work practice in a global context of power, privilege and oppression and develop practice skills to enhance the health, well-being and sustainability of communities. Through case studies, critical thinking, cultural inventories and reflexivity, this course will challenge you to examine ethical and value-based conundrums when practicing in global settings.
About this Course
With a focus on global issue policy design, this course provides an introduction to the history of international social development and current needs for a shift in human priorities toward regenerative development. You'll grow your knowledge of policymaking for global human security and the practice skills required for local social development.
About this Course
Examine the ways in which people collectively experience traumatic events such as terrorism, sexual violence, refugee camps, food scarcity and war and the role of social work in prevention, advocacy and intervention. You'll explore the role of international and national policies and communities in causing situations that result in collective trauma as well as their response to it.
Global Social Work Certificate Coordinator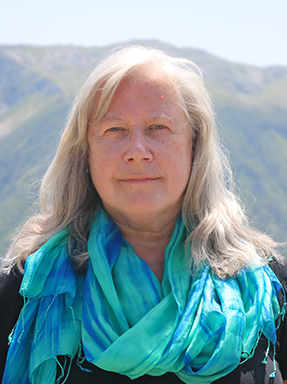 Ann T. Petrila
Professor of the Practice, Coordinator of Global Initiatives, Director of Global Practice Bosnia
Learn More
Upcoming Regular Application Deadline: Summer & Fall 2024 Denver Campus & Denver Campus Advanced-Standing MSW Program
---