Ecological Justice and Social Work
GSSW's new Ecological Justice MSW concentration is the first of its kind in the nation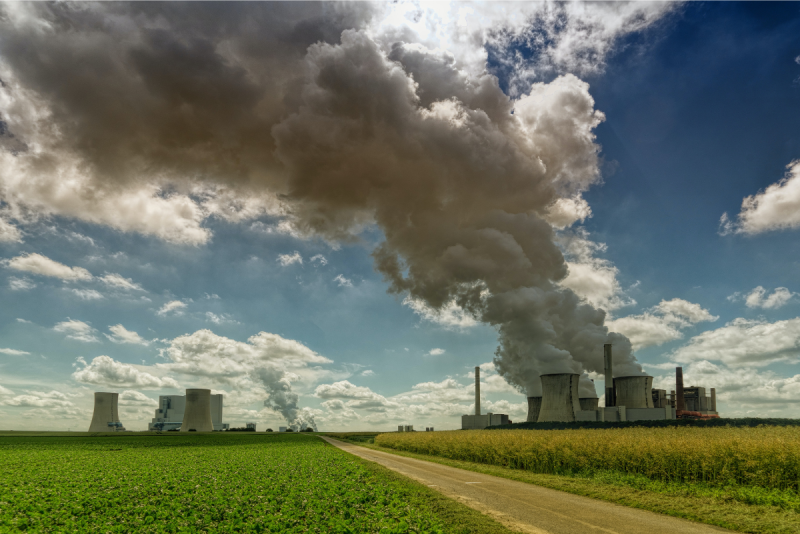 To have a healthy, thriving world, we can't just focus on people. That core belief is at the foundation of the new Ecological Justice program at the University of Denver Graduate School of Social Work, which introduced an MSW concentration in Ecological Justice this fall. The concentration is the first of its kind in the nation.
Available to students in the Denver Campus MSW Program, Ecological Justice replaces the former concentration in Sustainable Development & Global Practice. The new concentration challenges students to envision and create a world that is thriving, healthy and regenerative for all — people, other species and the planet.
"We're keeping our head in the sand if we're not thinking about true global health. The anthropocentric drive to protect our own future isn't working," says Clinical Associate Professor Sarah Bexell, who developed the concentration with Associate Professor Lisa Reyes Mason. "We need to help people see that beautiful future where everyone has their needs met. We need to help even the smallest of children understand what it means to be well and thriving, what it means to be fully connected to others, to Earth and to other species."
Fundamentally, the concentration addresses issues of equity. "When harm comes to any aspect of our Earth, it comes back to us," Bexell says. "We're thinking comprehensively about oppression and who is being oppressed — it's also other species and our planet."
This line of thinking expands an environmental justice orientation, explains Reyes Mason, co-lead for social work's Grand Challenge to Create Social Responses to a Changing Environment. While environmental justice focuses predominantly on people, ecological justice works toward a vision of justice and health for people, other species and the planet. That orientation is a perfect fit for social work, she says. "In social work, we're meant to have a systems way of thinking, to think about things holistically."
That broad, holistic view appeals to advanced-standing student Kaity Brookes. Whereas environmental justice might tackle the inequity of low-income people of color living in proximity to a toxic garbage dump, ecological justice challenges social workers to also address the consumption that is filling that dump with waste. "We can shift our interventions to be more preventative rather than more reactive," says Brookes, who is also pursuing a certificate in Human-Animal-Environment Interactions.
Concentration courses focus on topics such as "Creating a Regenerative Future," "Environmental Change Impacts and Resilience Strategies for Mental Health," and "Policy Advocacy for Ecological Justice in the U.S." "The classes have been really nailing it on the head, pointing out just how much we have been focusing on the temporary solutions rather than shifting patterns," says Brookes.
Join GSSW on Oct. 26 for the Environmental and Racial Justice Series: Mobilizing Power for Action and Change
Learn More & Register
A personal experience with the climate crisis led Elise Cordle to GSSW to pursue the Ecological Justice MSW. She was living in Chico, California, in 2018, when the Camp Fire burned the nearby community of Paradise. At the time, she was working at a drop-in center for youth experiencing homelessness. "I saw how unprepared we were as an organization, as a community." The experience led her to shift her focus from micro to macro practice so she could better address policies and root causes of economic and climate injustice.
"We can't combat racial injustice without combating environmental justice, and we can't ethically approach social work without addressing climate and ecological justice," says Cordle, an advanced-standing student who also is pursuing GSSW's new certificate in Global Social Work.
Job opportunities for students like Cordle and Brookes are boundless, Reyes Mason says, and they aren't limited to traditional MSW avenues. In fact, many jobs may lie outside of traditional social work domains, she says, noting that more social workers are needed across sectors such as business, science and technology. "They all need graduates like ours who are trained to think holistically and in systems but who also have concrete skills grounded in social justice, anti-oppressive practice and racial equity," Reyes Mason says. "Social workers' voices and values really matter. That's missing in so many organizations and sectors."
With an MSW concentration in Ecological Justice, you can create a healthy world for people, other species and the planet
Learn More