Equity in Field Education
GSSW training for field agencies emphasizes culturally responsive practice, diversity and inclusion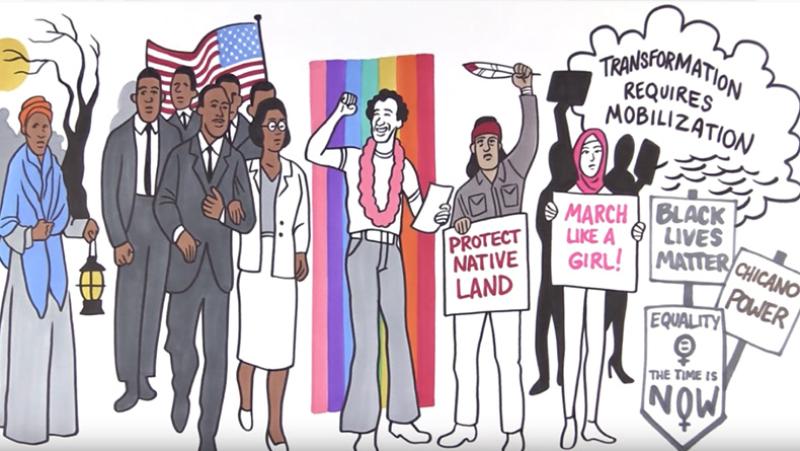 The University of Denver Graduate School of Social Work (GSSW) aims to root all of its courses in social justice, and that includes programs it offers to the community — particularly the training it offers for field instructors, supervisors and liaisons.
Based on feedback from field instructors, GSSW's field education program now offers a full slate of training opportunities focused on equity, diversity and inclusion.
GSSW's updated field education training program is part of a larger equity effort that includes the Culture and Climate Initiative.
Learn More
"We are extending GSSW's power, privilege and oppression framework — the core of our academic curriculum — to our field training curriculum," explains field faculty member and Clinical Associate Professor Julianne Mitchell, noting that the field education training program includes online and in-person basic training for new field instructors, as well as quarterly professional development opportunities. More than 1,500 field instructors and supervisors have gone through the training program in the past five years.
Although culturally responsive practice has long been part of the field training curriculum, typically only one such workshop was offered each year. This changed in February 2018 when the training "What's Power Got to Do With It?" facilitated by GSSW Professor Debora Ortega resulted in an unprecedented positive response from community participants, Mitchell says. Based on that feedback, the field team enlisted the guidance of Clinical Assistant Professor Heather Arnold-Renicker and shifted its professional development content to focus solely on culturally responsive practice and other issues related to diversity and inclusion. Taught by GSSW faculty and alumni, last year's courses supported the cultural responsiveness of field instructors and encouraged diversity and inclusion training within their agencies. This year, topics include supporting students with disabilities in the field and how best to support first-generation graduate students in higher education.
 
Social work field education extends the learning environment beyond the traditional classroom into the community, but the classroom environment and real-world work environment can be vastly different, explains Brian Gonzales, clinical assistant professor and assistant dean for academic affairs, who teaches some field trainings. Agency processes and practices may differ from those taught in the classroom, and while the classroom might be a safe space for students to critique practice and challenge ideas, doing so in a field internship could result in misunderstandings or conflict — particularly for those with marginalized identities.
"We want to help field instructors and liaisons to think about diversity and inclusivity — how to be culturally responsive instead of reactive, to think about student and supervisor identity and about how we can be respectful of everyone's experiences rather than rushing to an outcome," says Gonzales, a member of GSSW's Culture and Climate Advisory Committee. "And, we want to expose field teams to the classroom content so they know where students are coming from."
In response to last year's training series, two participants said the most helpful aspects were "the honest dialogue at the event and the honest dialogue it facilitated at work" and "naming that whiteness comes with culture, which enters the supervision space." Another noted, "It was a reminder that bringing one's whole self to work is necessary in social work."
In October, Mitchell, Gonzales, Arnold-Renicker and Ortega gave a presentation about the updated field training program — "Promoting Allyship in Field Education: Integrating Diversity Training Across Systems" — at the 2019 Council on Social Work Education Annual Program Meeting.
The updated field education training program is part of a larger GSSW equity effort that includes the Culture and Climate Initiative to help staff, faculty and doctoral students to learn the attitudes, knowledge and skills necessary to support a diverse, inclusive and equitable culture and climate. The initiative also aims to lead in the development of socially just social work practitioners and scholars, and to model equity and justice throughout operations, teaching, research and community engagement.
"Like GSSW, our field agency partners are dedicated to providing inclusive environments, and the specialized field training series is one way we are collaborating with field agencies to strengthen welcoming and equitable learning environments that acknowledge and embrace diverse lived experiences and identities," says Aneesha Bharwani, associate dean for field education. "As we work internally at GSSW to examine our teaching approaches, policy practices, individual perceptions and mental models, we're grateful to have our community partners as peers in this educational journey, working alongside us to strengthen socially just systems and develop supervision and teaching practices to benefit students, clients, colleagues and the community."