Treating Substance Use Disorder
New international research collaboration is using technology to improve substance use assessment and treatment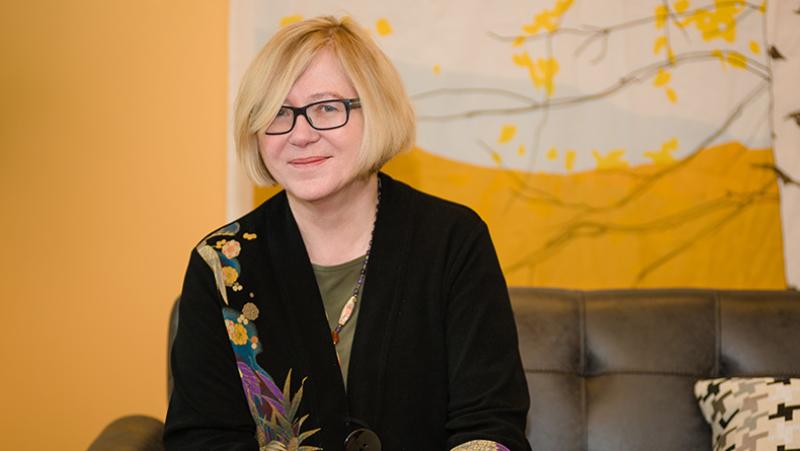 The Global Burden of Disease study has estimated that mental health and substance use disorders affect nearly a billion people worldwide — 13% of the global population — and are a leading cause of disability. A new international research collaboration at the University of Denver Graduate School of Social Work — the Cross-National Behavioral Health Laboratory — is addressing this global epidemic through education, research and implementation of evidence-based prevention and treatment approaches for substance use disorder (SUD).
Led by Executive Director and Professor Lena Lundgren, the laboratory applies a team-science approach to improve SUD treatment access and outcomes and to reduce health disparities among individuals with risky substance use and SUD. Collaborators represent a range of disciplines and nations and include researchers from Brandeis University, Umea University, The Ohio State University and Oregon Health and Sciences University, as well as policymakers and community treatment providers.
The laboratory is home to several research projects, including a new five-year, approximately $3 million research program funded by the Swedish Research Council for Health, Working Life and Welfare. The multi-disciplinary, multi-institutional Education and Systematic Service Assessment through Technology and Research (ESTR) program aims to improve the effectiveness of the Swedish social welfare system's response to clients with risky substance use and SUD.
Sweden is among the European Union countries with the highest rates of substance use, and alcohol and opioid use in particular are leading causes of death for young people, Lundgren says. "We really need to improve prevention, get individuals to treatment and have them use treatment that is empirically sound so they do not die unnecessarily."
ESTR is developing and testing a real-time education and technology support platform for social workers across Sweden, helping them to assess SUD and discuss treatment options with clients. The hope, Lundgren says, is that this technical support will reduce stigma by providing neutral, science-based information without judgment, thereby increasing the likelihood that clients understand and are actively involved in treatment decisions. "No one should feel shame seeking treatment," Lundgren says. "We have a long way to go before people feel about having a substance use disorder as they do about physical health conditions like diabetes."
But that is the ultimate goal, Lundgren says, noting that ESTR aims to improve knowledge of addiction as a bio-psycho-social condition. "It's important that assessment for substance use disorder is performed in the same way we would any other care. Part of implementing more evidence-based treatment is moving away from models that have no empirical support, some of them moralizing and often stigmatizing."
ESTR includes four individual studies. Study 1 will test gains in social worker knowledge and confidence using empirically supported methods and use of technology supports. Study 2 will examine whether education/technology support program participation results in increased use of empirically supported client assessments and follow-up methods and use of online technology supports at the social worker, municipal and national levels in Sweden. Study 3 will assess whether increased use of empirically supported methods changes client (N > 40,000) outcomes, including employment, mortality, hospitalization, criminal justice and disability over time. Study 4 will survey social workers to assess the relationship between organizational capacity and implementation of knowledge received through the education/technology support program.
Although ESTR's aim is to improve the effectiveness of the Swedish social welfare system, Lundgren says, "The key beneficiaries are clients, who receive improved, more systematically provided and empirically supported interventions."
 
CBHL Active Research
Learn more about research projects at the Cross-National Behavioral Health Laboratory.