We look forward to meeting you at Experience Day on April 14 from 3-6 p.m. MST & April 15 from 3-5 p.m. MST. Experience Day is a great opportunity to get to know the people who will support, encourage and inspire you on your social work career journey.
If you have any questions, please reach out.
Contact Us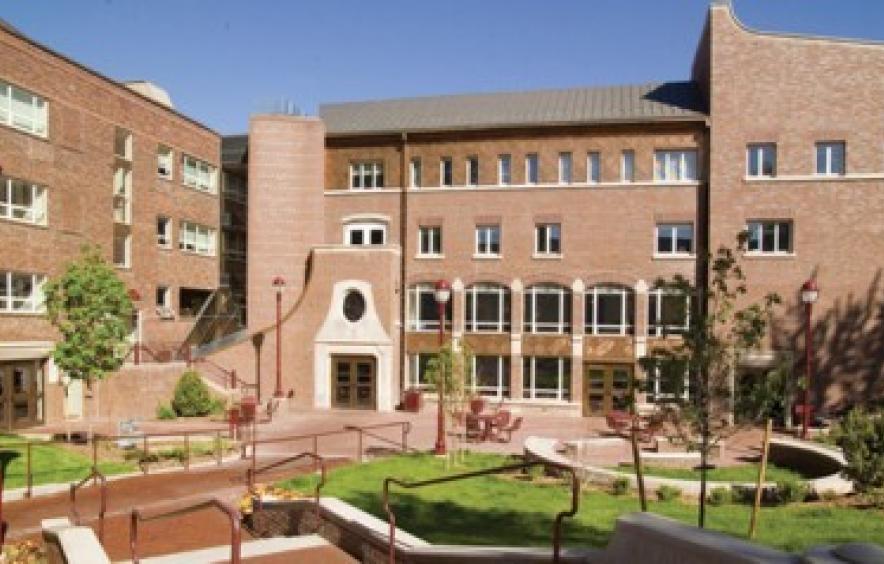 Experience Day Agenda
We have a full lineup of engaging content that includes informative panels from faculty, alumni, and students, mini-classes, and opportunities to learn more about the GSSW program.
April 14, 3:00-6:00 p.m. MST 
3:00 p.m. — GSSW Welcome & Q&A with Dean Amanda Moore-McBride and Kate Ross
3:45 p.m. — 15 Minute Break with Jenae McCarty
4:00 p.m. — Faculty Panel
4:45 p.m. — 15 Minute Break
5:00 p.m. — Mini Classes 
5:45 p.m.— Closing Remarks given by Kate Ross
April 15, 3:00-5:00 p.m. MST
3:00 p.m. — Student Services Panel
3:45 p.m.  — 15 Minute Break with Jenae McCarty
4:00 p.m.  — Alumni Panel – additional alumni panelist bios are forthcoming
4:45 p.m.  — Closing Remarks given by Jenae McCarty
Bradley Jackson

Director of Counseling

Mental Health & Trauma Concentration | MSW '20

Born and raised in Denver, Bradley is an educator and social worker who graduated from GSSW in May 2020. He holds a bachelor's degree in History and French as well as a master's degree in education. While working as a high school teacher and administrator for several years, Bradley quickly realized that schools are a critical access point for adolescents & families when it comes to mental health. Bradley now leads a team of school counselors in providing support to students and families as well as in creating community-wide initiatives to promote health and wellness. He also serves as a phone intake counselor with a local community mental health agency.

Marisa Santarella

School Social Worker at Colorado High School Charter

Children and Youth | MSW '20

Marisa grew up in Littleton, Colorado where she spent most of her time playing soccer and being outside. She earned her Bachelors of Arts in Sociology and Anthropology from Lewis & Clark College, and her Masters of Social Work with a concentration in Children and Youth from the University of Denver. Her passion is working with young people in schools and communities to help them develop skills that promote self-empowerment and healing. Marisa is thankful for all of the young people, professors, colleagues, friends, and family who have shared their knowledge and stories shaping her mind and understanding of the world.

Kayln Zita

Social Emotional Learning (SEL) Specialist, STRIVE Prep

Sustainable Development and Global Practice (SDGP) | MSW '20

"Striving to create intentional communities where positive and progressive change can be made. Fluent in Portuguese with extensive experience in trauma-informed care, working side-by-side with children, youth, and families, both domestically and abroad in medical, educational, and community settings. Passionate about working with individuals and groups in direct-practice settings, while also talented at viewing challenges at a bird's eye, macro view."