GSSW introduces flexible specialization "pathways" for its Denver Campus MSW program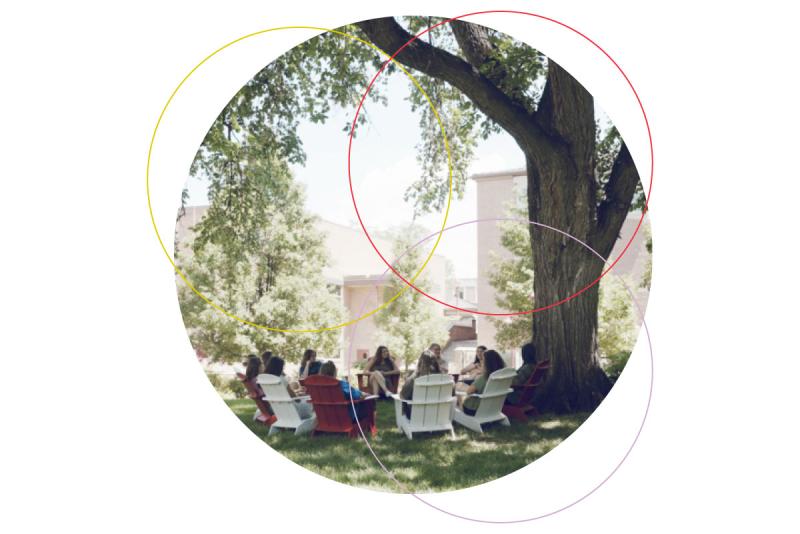 The University of Denver Graduate School of Social Work (GSSW) has long been known for the wide range of concentrations it offered in its Denver Campus MSW Program. Beginning in fall 2023, Denver Campus MSW students will have even more opportunities to specialize as the school adds new "MSW pathways" for students.
All Denver Campus MSW students will have the same concentration, Advanced Social Work Practice, explains Program Director and Professor of the Practice Kate Ross. But, "Rather than having to commit to a single concentration specialty, students can select from a wide variety of courses to create a specialization that suits their particular interests and career goals."
GSSW has outlined flexible pathways in Aging Services & Policy, Child Welfare, Children and Youth, Ecological Justice, Family Systems Practice, Health & Wellness, Mental Health, and Organizational Leadership and Policy Practice. Within each pathway, the school has created sample curricula to support additional focus areas. For instance, students following the Mental Health Pathway can further focus on trauma-informed practice, child and adolescent mental health, or substance use and addiction. Or, students can craft their own mental health specialty, such as focusing on mental health for aging individuals. Students can also create an entirely new pathway that works best for them.
"Pathways provide students with the freedom to focus on niche areas of social work," Ross notes.
Also new this year, GSSW introduced a part-time option for its Denver Campus MSW and Denver Campus Advanced-Standing MSW, giving students even greater flexibility. MSW students also have more options for start dates than they did previously.
With these changes, the possibilities are almost limitless, Ross says. "Students have varied interests, and we know that for graduates, the focus of their social work career may shift over time. The beauty of pathways is how incredibly creative and flexible they can be," she notes. "Students will choose their courses from a structure that ensures they are meeting Council on Social Work Education competencies while also having freedom to specialize in their own social work passions."
No matter the pathway they choose, all students will receive a justice-oriented curriculum that emphasizes culturally responsive practice, Ross says.
GSSW's wide range of dual-degree programs will remain available to Denver Campus MSW students, who can also add certificates in Global Social Work, Human–Animal–Environment Interactions, Latinx Social Work or School Social Work.
"Social work is interdisciplinary—it doesn't happen in siloes—and social work education should not be siloed either," says Associate Professor Lisa Reyes Mason, associate dean for academic affairs. "We are excited about this evolution, which gives students the ability to customize their degree programs so they can discover and explore their interests and chart their preferred educational path."